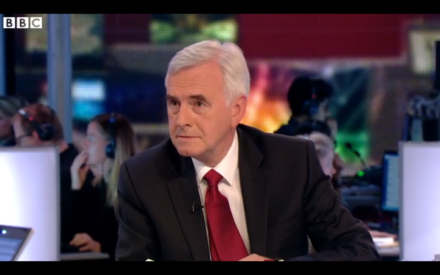 John McDonnell has intensified the pressure on Sir Philip Green by demanding the former BHS owner be stripped of his knighthood if he fails to attend a key meeting with MPs this week.
The shadow Chancellor said Green has "insulted the British public" after the billionaire said he would not turn up to the Work and Pensions Committee unless Labour MP Frank Field stands down as chairman.
McDonnell added fuel to the dispute when he accused Green of taking a £1bn dividend from BHS, leaving the pension fund with significant debts, before selling the chain for a £1.
Earlier this weekend Green sent a hard-hitting letter to the committee in which he demanded Field step down, accused him of bias and said MPs were conducting a "trial by media".
Field dismissed Green's demand to resign, saying it was for the House of Commons to decide who chaired its committees, and today McDonnell weighed into the debate over the retailer.
"The fact he [Green] feels he can threaten to subvert parliament is an insult to the British public," McDonnell wrote in The Observer.
"If he refuses to come before parliament, Green should be stripped of his knighthood. Parliament should have the right to strip honours from individuals, in my view. This would remove the secret committee network and help restore public faith in the honours system."
After a week in which Mike Ashley admitted paying staff below the minimum wage at his Sports Direct retail empire, McDonnell also used the article to link the fight to Britain's place in the EU.
The left-winger warned over the impact of a "new elite" and said the battle to protect workers required international co-operation.
"We have a chance now to build Another Europe in which we work with socialists across the EU to end austerity and take on those who attack workers' rights and avoid taxes.
"This is not anti-business. It's anti-freeloader. If we allow these practices to continue they will undermine the foundations on which all genuine wealth creation is built. It will create an environment that benefits rent-seekers over wealth creators. It is time we brought an end to the new age of the robber barons. The health of our economy demands it."
More from LabourList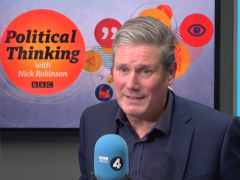 News
Keir Starmer has told Nick Robinson on his 'Political Thinking' podcast that he has not spoken to Jeremy…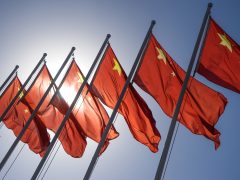 Comment
A recent report by the Labour Foreign Policy Group aims to outline a 'progressive' approach towards China, with…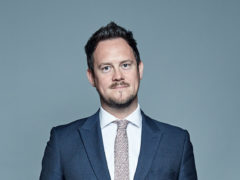 Comment
Gurkhas have served in Her Majesty's armed forces for more than 200 years. They have made an outstanding…