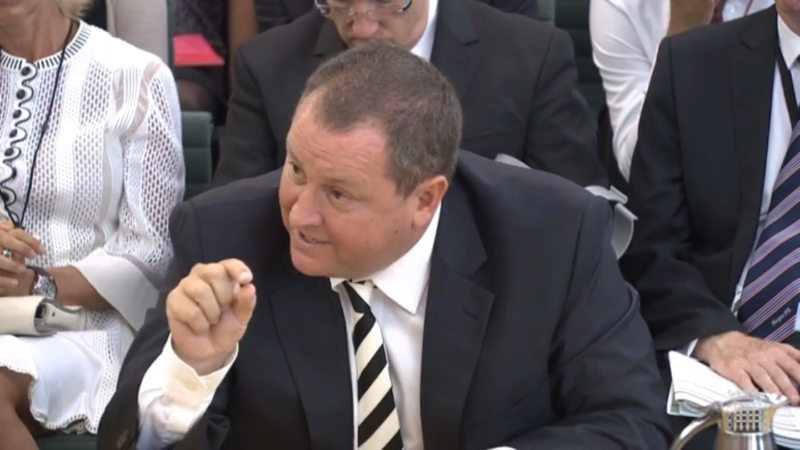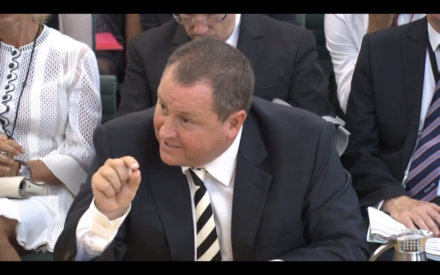 Sports Direct Boss Mike Ashley today admitted he had paid workers below the minimum wage as he was accused by trade unions a presiding over  a "culture of fear".
The billionaire conceded that warehouse staff were previously paid less than minimum wage, by forcing them to queue for body search security checks as they left work, when giving evidence to the business select committee today.
He also admitted the firm's practice of rounding up the docking of workers' pay to 15 minutes' worth, even if they were only one minute late, was "unreasonable" and that too many of the firm's workers were on zero-hours contracts – about 80 per cent of them overall.
The examination follows Unite's campaign to expose what it described as the "gulag"-like working practices of the firm. Assistant general secretary Steve Turner attended the committee today to give evidence for their claim that many working practices are dangerous – adding that 110 ambulances had been called to the workplaces, with five for birth and miscarriage concerns and 36 for chest and heart pains.
Unite regional director Luke Primarolo added that employees worked "under a system when they know they could lose their employment at any moment", causing them to work when they were sick.
The union has also criticised the "six strikes and you're out" policy, which they say sees workers penalised for chatting too much or spending too much time in the toilet, as well as for taking sick time.
Ashley responded to MPs questions saying he was in a "never-ending process" of trying to improve the firm and that he had carried out a review of working practices.
The hearing also saw MPs examine bosses from Transline and Best Connection, the agencies which supply thousands of workers to the factory. Transline has been the subject of criticisms for making profit from the pre-paid debit cards which they use to pay some of their workers.
Ashley's appearance has come after a lengthy battle to ensure he turned up to give evidence. The Sports Direct founder first demanded MPs visit his factories first, offering his private helicopter to transport them, and only agreed to attend after the threat of finding him in contempt of parliament was floated.
After the hearing shadow Business Secretary Angela Eagle said: "It is shameful that such a large company has been exploiting workers by not paying them the minimum wage. HMRC must investigate thoroughly and Sports Direct must compensate workers where they are found to have underpaid them.
"It is also clear that there needs to be a major change in the culture and working practices at Sports Direct. Mike Ashley's admission that he cannot be responsible for everything that goes on in his company is deeply worrying. Today's select committee hearing has revealed a number of systematic failings in the employment practices at Sports Direct, and it is now vital that urgent steps are taken to address these."
More from LabourList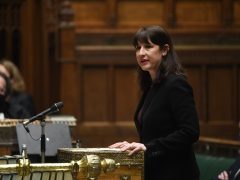 News
Labour has urged the government to close a "major tax loophole" in the windfall tax ahead of a…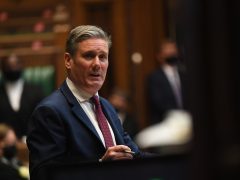 News
The Labour Party is preparing to make several significant policy interventions on the economy to combat the rapidly…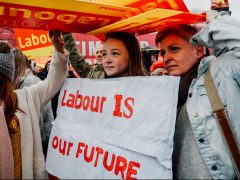 Comment
This summer marks the rebirth of a national Labour students organisation. Its predecessor, marred by factionalism and disagreement,…