According to a scathing report published by the Children's Commissioner last month, mental health services are failing to meet our children's needs. The review of services throughout England found that over a quarter of all young people referred to CAMHS (the Child and Adolescent Mental Health Services) had received no treatment whatsoever, and some of those denied treatment included children who had tried to commit suicide.
The likelihood of treatment was found to have significant regional variations, with almost 80 per cent of referrals in some regions not being seen compared to just 18 per cent of unsuccessful referrals in the South East and West Midlands. Even when a referral is successful, there's no guarantee that the child will be seen straight away. In some areas of England, referrals are seen within two weeks. In others, children could be waiting up to seven months, if not longer. Access to CAMHS is effectively a postcode lottery.
As a family law barrister, I have personally seen the impact that cuts to children's mental health services have had over the last few years. Time and again, I've acted in cases involving young people where CAMHS has turned away the children in question. Under-fives are denied access to services in some regions due to an artificially-imposed age restriction, whereas older children are only get seen if their mental health has deteriorated to such an extent that they may already be at breaking point.
Virtually all children involved in court proceedings are suffering from a traumatic experience of some sort, from being taken into care or dealing with the breakdown of their parents' relationship, and they need as much support as possible to help them overcome their difficulties. I've also met several judges who think it is deplorable that they cannot compel CAMHS or local authorities to provide services to children and young people, especially when medical reports recommend therapeutic work as fundamental for the child's long-term emotional well-being.
Unsurprisingly, the cuts imposed by the Tory government in England over the last six years have created the dire situation we now find ourselves in, and the impact of those cuts will be long lasting.
Early intervention is widely recognised as being key towards ensuring stability in mental health in later life, but that is wholly undermined by the cavalier way in which the Tories wave around the austerity scythe.
Things are little different north of the border, with the SNP enforcing similar cuts. In the 12 months to June 2015, almost 5,400 referrals to CAMHS in Scotland were rejected due to lack of funding.
That's why Labour must be at the forefront of developing modern health resources that deliver results, particularly in the area of children's mental health. The appointment of Luciana Berger last year in the new role of shadow minister for mental health showed how the new Labour leadership would deal with what has until recently been a taboo subject – but we need to go further. We need to have a fully fledged plan as to what we can do to protect children's mental health.
Starting with the basics, we need to ensure that there are enough child and adolescent mental health specialists qualified to provide the requisite services at the earliest opportunities. It will inevitably cost money, but by having early interventions in therapeutic services we would be making obvious savings in the future.
We also need to look at how best to get rid of the postcode lottery and replace it with standardised levels of services, as well as consider the feasibility of sharing of CAMHS services between various clinical commissioning groups (CCGs). Seeking innovative ways of providing such services is central to this, with one example being the Community Children's Health Partnership in Bristol and South Gloucestershire whereby the local CCGs have collaborated with the charity Barnardo's to create an holistic and cost-effective approach towards children's mental well-being.
Given that local authorities are now responsible for health provision within their respective areas, Labour councils need to lead by example and ensure that the lives of young people are not put at risk as a result of continued salami slicing of services due to funding cuts. The pooling of resources in some regions would make it easier to provide a high level of specialist services at a manageable cost, and help reduce waiting times in the process.
We are in the midst of a national crisis when it comes to children's mental health services, something that even the government-appointed Children's Commissioner agrees with. Simply put, the current services under CAMHS are not fit for purpose and urgent action is needed to rectify the situation. Labour has the perfect opportunity to put forward a comprehensive plan on how to improve access to mental health services for our children. Unless we move now to develop and implement those ideas, we will be failing our young people completely and the repercussions will be felt for many years to come.
Infant mental health week runs from June 6 to 10. Jasvir Singh is a family law barrister with over a decade of experience in cases involving children and a Labour activist based in South London.
More from LabourList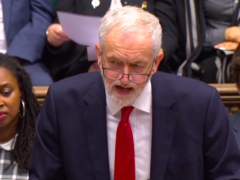 News
Jeremy Corbyn has invited other party leaders and senior backbenchers from across parliament to meet Tuesday 27 August…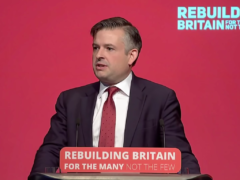 News
Jonathan Ashworth has called on Health Secretary Matt Hancock to stop silencing NHS staff, following a report that…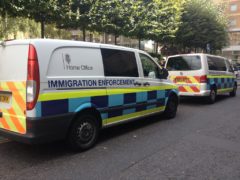 Comment
In May, immigration enforcement officers arrived at the Circus Street development in central Brighton. They were there to…