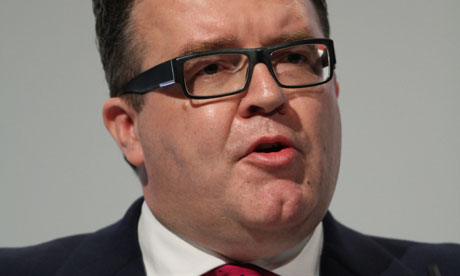 Tom Watson has led a cast of Labour heavyweights in warning that a vote to leave the EU could lead to a fresh wave of austerity including £18bn of benefit cuts and tax rises.
Watson today joined Angela Eagle, Yvette Cooper and Owen Smith in setting out the risk a Leave vote would prompt a Government takeover led by "extreme Tory Brexiters" who delivered an emergency Budget with a new round of spending cuts.
The mass appeal from a series of shadow ministers and ex-ministers, on a day when Government figures who back Remain are expected to keep a low profile, comes amid worries many Labour voters are still making their minds up or are unsure of the stance taken by the party.
Watson, the deputy leader, made a direct appeal to them today when he warned of a "Tory Brexit Budget" in the aftermath of an Out vote on June 23.
"Working people across the UK face a double threat if we vote to Leave: a massive black hole in the public finances, and an unfair Tory Government that will make ordinary families pay for it through further cuts and tax rises," he said.
"Labour is clear that Britain is better off in Europe. It brings us jobs, growth and investment, protects British workers and consumers and helps keep us safe. Leaving would put that at risk."
Watson and Labour colleagues today published the party's analysis of figures from the independent Institute for Fiscal Studies (IFS) which they say shows how the Tories would be forced to deliver a series of hits on public services and social security to meet their "discredited fiscal targets" in the event of a vote for Brexit. The research shows if the extra savings were spread between cuts to day-to-day public spending, reductions in social security, and tax rises, it could mean:
Whitehall departmental resource budgets would fall by 2.8 per cent in 2019-20 on top of existing plans. The Department of Health would be cut by £3.5bn, the Department for Education by £1.6bn, the Home Office by £300m and the Ministry of Defence by £800m.
The Tories would need make cuts to social security reductions which are the equivalent of: re-introducing the cuts to personal independence payments they tried to get through in March's Budget; increasing the taper rate for universal credit, hitting low-paid working people; and abolishing child benefit and rolling it into universal credit.
The Treasury would need to increase taxes, for instance increasing VAT to 22 per cent, in order to make up the difference.
"Austerity is a political choice, not an economic necessity," said Watson, echoing a slogan from Corbyn's leadership campaign.
"If the UK was to vote to leave the European Union we know the Tories would choose more austerity to deal with the economic fall-out and meet their discredited fiscal promises."
More from LabourList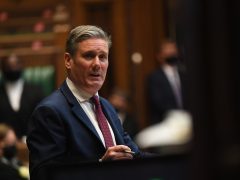 News
The Labour Party is preparing to make several significant policy interventions on the economy to combat the rapidly…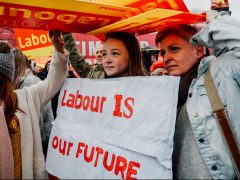 Comment
This summer marks the rebirth of a national Labour students organisation. Its predecessor, marred by factionalism and disagreement,…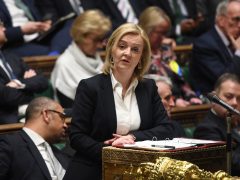 News
Angela Rayner has accused Liz Truss of "aiding and abetting" Boris Johnson's attempts to "dodge scrutiny" after the…