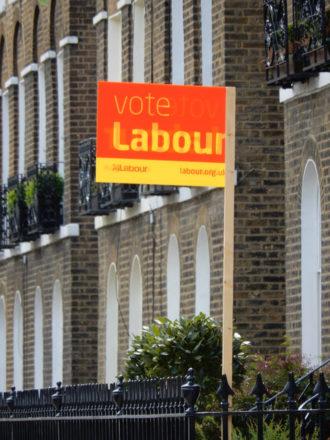 by David Blunkett and Brenda Dean
As Britain prepares to leave the EU, the scale of the challenge ahead is still not fully known. Indeed, the referendum result has exposed more questions than answers about our future path, even from those who led the argument for Brexit. We do not know what the negotiations of our EU exit will yield or what our country's place in the world will be. And our economy is already paying the price for this uncertainty.
What we do know is that the referendum has had deep ramifications for British politics with the two major parties questioning both their ability to reach into all areas of the country, and how their Parties are led.
Our democracy needs Labour to be an effective Opposition and potential party of government yet in the past days we have been consigned to the sidelines as Conservative MPs alone chose Britain's new Prime Minister.
We cannot be a party which simply holds successive Conservative administrations to account.
Our leadership must go beyond one particular individual and instead have inclusion at its heart. We need a new pluralistic approach to the way in which decisions are made, where all parts of the party's structure are able to play a full role in an atmosphere of respect and tolerance. Seeing ourselves as the representatives of the wider Labour voter and potential voter must be our focus, not simply the internal control of our party.
This is the greatest crisis in our party's history and the outcome is impossible to predict. What is clear though is that it will not be a happy one unless there is a major step-change in how our party is led politically, organised nationally and funded.
Our starting point should not just be the party itself, important though that is, but the wider network of ideas, organisations, people and campaigns. The process of renewal in opposition cannot be restricted to sorting out its leader. We need to ask much more fundamental questions about where the new ideas are coming from, how we devise an attractive offer in an era of austerity and how we organise our party to campaign in the digital age. Recent events have shown we do not have the answer to these questions and not nearly enough work is being done to try and address them. But if we can't answer these questions as a party, how can we expect to make an offer to the country? And, of course, the result of the Brexit referendum makes the challenges ahead even greater.
Financial support is a necessary requirement for the work that is needed for our Party and the country: the modern, effective activist networks, political blogs, smart campaigns, policy development and debate. However, the reality is that at the moment the process of re-building is seriously underfunded. Following the loss of two general elections, no real advancement in local elections and Labour still behind in the polls, this is not surprising: it's a lot harder to convince someone to back a losing team rather than a winning one. But the answer is not to walk away.  Quite the opposite.  We need to work harder and be better organised to secure the funds needed to make Labour a competitive force in British politics again. If we do not, we do not just fail our Party but our democracy too.
So we have sought a new solution to help fund projects to re-energise the centre of Labour politics and rebalance the wider political landscape. Labour Tomorrow is a new funding "platform" which seeks to raise funds and then allocate them to progressive projects who need them most. We have already raised funds which will be deployed to back projects in policy development, digital media, campaigning and building activist networks.
Whatever happens over the course of the next few weeks the building blocks that Labour Tomorrow is putting in place will be important. We want to provide essential financial resources to crucial political activity but also start the process of widening the range of people and organisations able to back Labour causes, debate and politics. Support of trade unions and significant donors will always be important but we also need to look wider to new supporters interested in rebuilding a centre-left Labour movement, be they donors with a spare £5 or someone with more to give. That is what Labour Tomorrow aims to do: to broaden the funding base of mainstream Labour causes. We hope that this new organisation, designed for modern times, fully transparent and compliant with all political funding rules will provide resources to projects that need them in the same way that a philanthropic foundation backs causes but through a political prism. Our party is on a very long journey, but we have been on them before, and with groups like Labour Tomorrow we have the chance to get to a place much better than the one we are in now.
Lord Blunkett is a former Home Secretary and Baroness Dean is the former general secretary of print union SOGAT. Both are on the board of Labour Tomorrow.
More from LabourList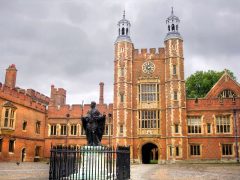 Daily email
No turn? Good morning. The i reported last night that Labour would ditch plans to remove charitable status from…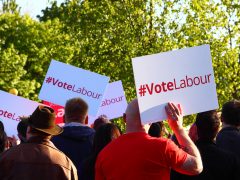 News
This year's Labour Party conference in Liverpool is one of the most hotly anticipated yet under Keir Starmer's…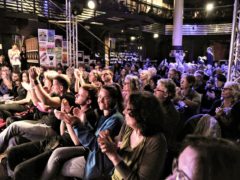 Comment
The rollback of Labour Party democracy continued this week with activists and unions now blocked from using conference…