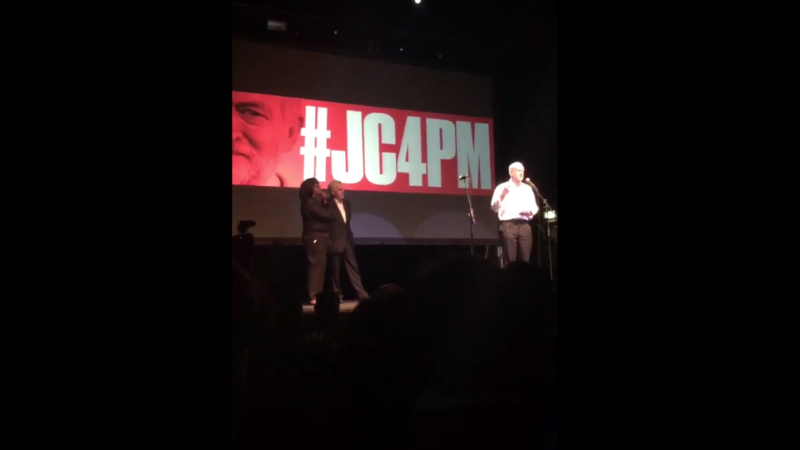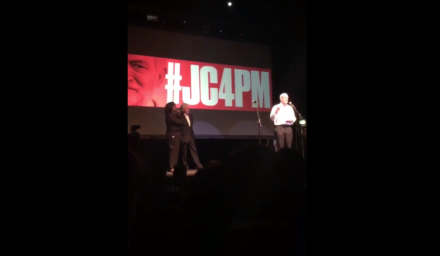 Jeremy Corbyn told an upbeat audience of supporters his new leadership campaign would bring together the "wonderful history of popular struggle" from all over the world in order to end inequality. 
Speaking after it was confirmed he would automatically be on the ballot paper, he said his campaign could reach out to people, "lifting their sights and spirits to the kind of world we can all live in".
He addressed a euphoric audience at Momentum's JC4PM rally in Kentish Town, London, where he received a standing ovation as he entered the stage.
"We bring together an amalgamation of the wonderful history of popular struggle all over this this country with the same struggles all over the world and feed those lessons into the current situation." he said to the 1,500-strong crowd.
"So at the end of this campaign we're all more united, were all stronger, we'll all have realised we don't have to live in a grotesquely unequal world!
"We don't have to live in a world that is destroying itself through greed and destruction of its environment. We don't have to live in a world that doesn't care about the poorest and most vulnerable.
"We will succeed I'm sure, not just in the campaign, but in bringing people together, educating them, lifting their sights and spirits to the kind of world we can all live in together. I'm looking forward to it."
Corbyn by frontbenchers John McDonnell and Diane Abbott, both of whom have have spearheaded pro-Corbyn efforts. McDonnell poked fun at the "conniving" efforts to oust the Labour leader, saying "as plotters they're f***ing useless." The shadow Chancellor this morning used a BBC interview to express regret for using foul language.
Last night's rally came as the NEC decided Corbyn would automatically appear on the ballot paper and did not need the nominations of 51 MPs and MEPs. Mark Serwotka, general secretary of PCS union, revealed the news to a cheering crowd as the event began, calling Labour MPs opposed to Corbyn "bloody Tories".
He went on to attack Tony Blair, having to pause to allow the raucous applause to stop, saying his legacy was an illegal war in Iraq. Serwotka, whose illness means he requires heart surgery, referenced the former Prime Ministers' comments that "if you heart is with Jeremy Corbyn, get a transplant", saying "f*** you Blair for what you said! I hope you're taken to court for war crimes."
Attendees were encouraged to sign up as full members of the Labour party in order to vote in the leadership contest. However, the NEC ruled yesterday that the cut off point for members would be January 12, meaning they would have had to be members for six months to vote in the contest.
More from LabourList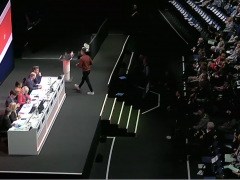 News
Labour passed a number of constitutional amendments, known as rule changes, at its party conference this year. We…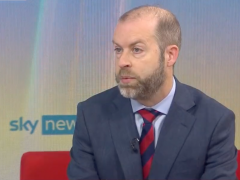 Video
Jonathan Reynolds has denounced the government's economic policy as "unsustainable, dangerous, reckless and a gamble with people's futures"…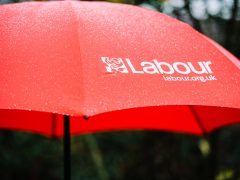 Daily email
YouGov published explosive findings last night. According to the pollster, Labour has a 33-point lead over the Conservatives – which…