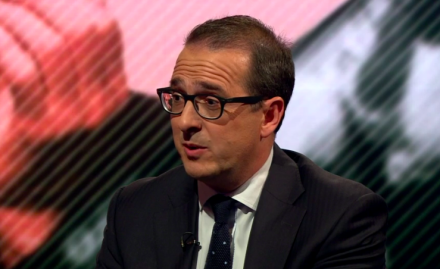 Jeremy Corbyn "doesn't really understand" patriotism, his rival for the Labour leadership has claimed.
Owen Smith said Corbyn had a "more metropolitan" attitude and struggles to follow the "socially conservative" stance that gives people pride in where they come from.
The former shadow Cabinet minister appeared to revive memories of Corbyn's failure to sing the national anthem when he appeared alongside David Cameron at a Battle of Britain memorial service at St Paul's Cathedral in London.
Smith was speaking after several Labour MPs expressed fears the party had been losing the support of working class patriots under the leadership of both Corbyn and Ed Miliband.
"I think Jeremy, to be honest, doesn't really understand sometimes the way in which people have a very strong, perhaps socially conservative  – conservative with a small 'c' – sense of place, sense of where they are from," he told BBC Newsnight.
"I am not sure I've heard him talking much about Scotland and identity or about Wales and identity or indeed about England and identity.
"I suspect that Jeremy has got a rather more metropolitan sense of that and that's not one I think is central to the Labour tradition."
When asked if he believed Corbyn to be unpatriotic, Smith said: "I am saying that I think it is something that is not core to his set of beliefs. He has got a set of liberal perspectives and left perspectives on things and nationhood and nationalism and patriotism aren't really part of his make-up."
Smith also shrugged off the "unresignation" of Sarah Champion, who yesterday won permission from Corbyn to return to her frontbench role as shadow minister for prevention of abuse.
"The reason I stood was in order to try to unite the Labour Party. We had a massive crisis of confidence in the Parliamentary Labour Party in Jeremy.
"Sarah deciding to go back in is a minor part of this story – a lot of people will feel they want to fight the Tories… Perhaps she feels she can do that better on the front bench."
More from LabourList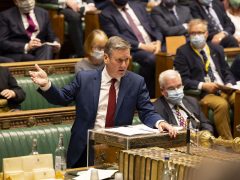 News
Keir Starmer has said the government is now "collapsing" following the resignations of Sajid Javid and Rishi Sunak,…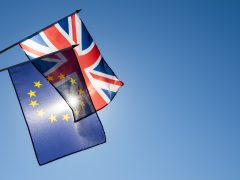 Comment
The six-year anniversary of the Brexit referendum has been marked by a slew of reports and polls on…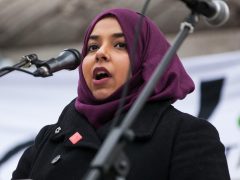 News
Poplar and Limehouse Constituency Labour Party (CLP) has voted for a full selection process amid allegations of a…