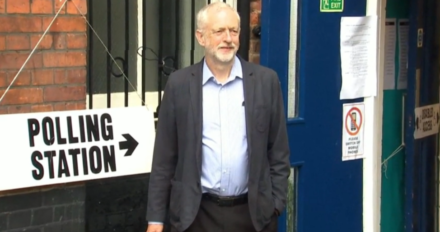 Jeremy Corbyn has mounted a last-ditch defence of his tenure as Labour leader and pledged to "reach out" to the large number of his party's MPs who oppose him.
Corbyn told MPs to "respect the democracy" of Labour members who voted him into the top job and said Britain needed the party to provide an alternative to the Tories which could be ready to win an election.
He used the article to effectively set out his stall for a leadership election as expectation mounts that Angela Eagle or Owen Smith could launch a challenge this week.
Corbyn's intervention came after a tumultuous few days for Labour. This weekend Corbyn is thought to be preparing a renewed attack on Tony Blair in advance of the publication of the Chilcot inquiry into the Iraq war on Wednesday.
This weekend it remained unclear whether it would be Eagle, or Smith, each a former shadow Cabinet minister, who is put up by "moderate" MPs to challenge Corbyn. As the uncertainty continued:
Eagle renewed her call for Corbyn to quit, telling ITV the leader should do the "right thing for the party and the country".
Rumours persisted that Corbyn's team had denied Tom Watson a meeting with him amid fears the deputy leader would increase pressure on him to stand down. A spokesman for Watson told The Observer the pair had a "very good working and personal relationship".
Corbyn was involved in a bad-tempered exchange with a reporter from Channel 4 News athough Victoria Macdonald wrote on Twitter that Corbyn was "angry, yes, but contrary to reports I didn't feel 'lunged at'".
Labour confirmed a huge new influx of members with 60,000 having joined in the past week. Rival groups Momentum, a Corbynite faction, and Saving Labour, which is opposed to the leader, have both embarked on a drive to find more sign-ups.
"I was elected nine months ago, by 60 per cent of Labour members and supporters, for a new kind of politics in a country that clearly wants real change," Corbyn wrote in the Sunday Mirror.
"During that time, Labour has ­repeatedly forced the Government to drop damaging policies, won every by-election with an increased share of the vote, and beaten the Tories in May's local elections.
"And in the EU referendum, while the country narrowly voted to leave, two thirds of Labour voters backed our call for a remain vote.
"I am ready to reach out to Labour MPs who didn't accept my election and oppose my leadership – and work with the whole party to provide the alternative the country needs.
"But they also need to respect the democracy of our party and the views of Labour's membership, which has increased by more than 60,000 in the past week alone.
"Our priority must be to mobilise this incredible force to oppose the Tories, and ensure people in Britain have a real political alternative.
More from LabourList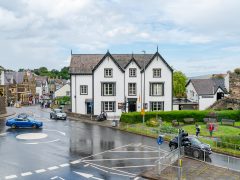 Comment
The recently announced co-operation agreement between Welsh Labour and Plaid Cymru offers much hope. The deal will see the…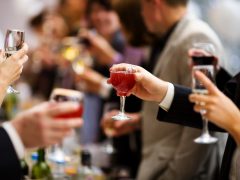 News
Jonathan Reynolds, Labour's new Shadow Business and Industrial Strategy Secretary, has urged people not to "pre-emptively" cancel their…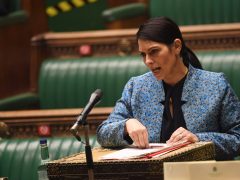 News
Yvette Cooper has resigned as chair of the home affairs committee following her appointment to the opposition frontbench…