The battle for places on Labour's ruling body intensified today before an expected crunch meeting over rules for a fresh leadership election.
While long-serving National Executive Committee (NEC) member, and Jeremy Corbyn ally, Dennis Skinner is stepping down, both the pro- and anti-Corbyn wings of the party have seen gains – meaning it maintains a fine political balance.
Corbynsceptic MPs Shabana Mahmood, Margaret Beckett, and George Howarth have all been elected unopposed to the NEC as representatives of the Parliamentary Labour Party (PLP). This election marks the retirement from the NEC of Dennis Skinner who has been on the committee, on and off, for decades.
Left-wing firebrand and Corbyn ally Skinner will be replaced by George Howarth – but contrary to some reports, the change will not happen until October. That means that if a leadership contest were to be triggered over the summer, important NEC talks confirming the rules (such as whether Corbyn would be required to receive MP nominations) would feature Skinner.
The elections of Mahmood, Beckett and Howarth, the only MPs to receive the nominations for the two-year terms, are expected to be formally confirmed at tonight's meeting of the PLP.
Elsewhere, the left of the party has potentially lost another voice on the NEC today, while gaining another.
Last week, Ken Livingstone announced that he was stepping down from the committee. Due to his current suspension from the party, he is currently unable to attend meetings, and if an emergency meeting is called to determine leadership election rules, will not have a vote. The rules state that the next person with the most votes who failed to be elected last time around takes up a vacant place – meaning the pro-Corbyn Darren Williams replaces him.
However, today's Morning Star reports that Williams is now under investigation from the party and could face disciplinary action – which may lead to suspension for him too. LabourList understands that Williams is not aware of what party rule he is thought to have breached, but the Morning Star reports that the currently vague allegation is that he had "taken a photo of Welsh Labour print material and sent this to the press."
Williams is expected to have a meeting with party officials in the coming days to clarify the situation.
Nevertheless the number of Corbyn allies on the NEC has grown by at least one today. Angela Eagle had to give up her position as a Shadow Cabinet representative when she resigned as shadow Business Secretary last week, and has now been replaced with Jon Trickett, who senior sources say has been given greater power in his new role as shadow Lord President of the Council and Campaigns and Elections Director.
More from LabourList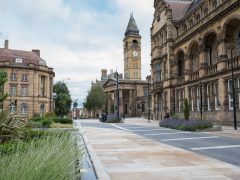 Comment
Labour won a historic by-election in Wakefield, our first such victory since winning Corby in 2012. This success…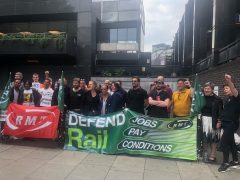 Comment
The general secretary of the RMT has, within the space of a week, become a television hero. It…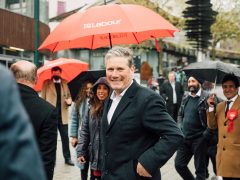 Daily email
"They know they are out of ideas and they are out of touch – and if they had…