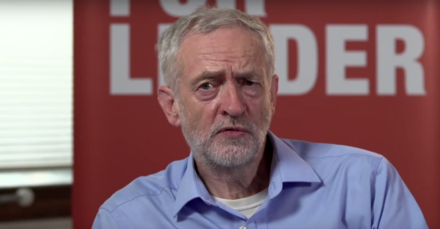 Barack Obama and Bill de Blasio are just two of the long list of outsiders who have won primaries having polled around single digits. Ed Miliband went from little-known outsider to Labour leader. In May 2015, Jeremy Corbyn scored 1 per cent in a poll of Labour members. As I write, he is still leader of the Labour party.
This pattern recommends a cautious reading of yesterday's Times/YouGov poll of Labour members.
In particular, it suggests that the poll tells us little about the appeal of candidates – like Ed, Bill, Barack and Jeremy – who the electorate do not know well at the time the research is conducted.  The poll has Angela Eagle on 40 per cent in a head-to-head against Jeremy – that is quite an achievement given that it is unlikely that 40 per cent of Labour members have a clear idea who Angela Eagle is. It is probably better to see her support in the poll as the ABC (Anyone But Corbyn) level than to see it as her number specifically.
When we poll for low-profile individuals in primaries in the US we test a range of alternative biographical stories and campaign narratives to understand how they will fare, and which route they should take. Candidates all have a range of stories they can authentically tell about themselves and about the country – which one they choose can set the terms of debate and decide whether they will win.
Just as importantly, we look at how they are likely to be attacked in the campaign and see what damage it does to them.
It is only after you have done this that you can get a robust sense of where voters will net out, and how to navigate the electorate. The membership poll tells us little about how either side would fair once these debates have played out.
What the poll does clearly show is that support for Corbyn has weakened significantly among party members. Over the last month, one in five Labour members have switched from telling pollsters that Jeremy is doing well to saying he is doing badly. Fifty-one per cent now say Corbyn is doing well, a bare majority for a man who prizes his mandate so highly.
Even this number 51 per cent appears fragile – only 41 per cent of Labour members think he should stay leader until the next general election. That that means one in five people who say he is doing well, don't want him to stick around. You wonder if they really think he is doing well, or if they are just giving a loyal answer out of a sense of duty to the leader, whoever the leader is.
To some extent this poll of members is beside the point. There is a good chance that the next Labour leadership election will not be decided by members at all. Last time, Jeremy won with 250,000 votes. Next time, I would not be surprised if we replicated what happened recently in France and Italy where more than 2 million people voted for the leader of each country's socialist party.
Jeremy has potential to grow his vote significantly in this wider electorate, but so do alternative candidates. They will be able to bring in cosmopolitan liberals angry at Labour's lacklustre referendum campaign; more traditional working class Labour supporters who drifted away but now see a need for a stronger party, and democrats who believe that an effective opposition is important. None of these groups are likely to be particularly warm to Corbyn, but they will be listening carefully to what candidates say about immigration and may well want different things to each other and to general election target voters.
Thanks to internet polls, it is now easy to poll party members, potential £3 supporters and anyone else who might impact on the leadership election. All wings of the party will be thinking about how to use that power to shape the future of the Labour party – in fact to determine whether it has a future at all.
James Morris is a former pollster for the Labour Party and is a partner at Greenberg Quinlan Rosner
@jamesdmorris
More from LabourList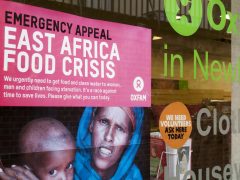 Comment
Someone in East Africa dies of hunger every 48 seconds. This is the result of the imperfect storm…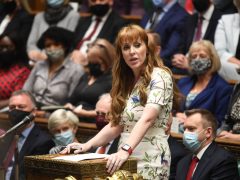 News
Angela Rayner has accused Boris Johnson of "watering down the rules to save his own skin" after the…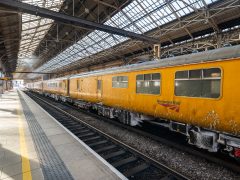 Comment
Network Rail, the company that owns and maintains Britain's railway infrastructure, has recently announced plans to cut over…