Jeremy Hunt today confirmed he would impose new contracts on junior doctors against their wishes. He said he would issue the contracts today, leading to speculation he was attempting to bury the news amongst coverage of the Chilcot report.
The Health Secretary ruled out further talks with the British Medical Association after junior doctors rejected a deal with the ministers yesterday. Today Hunt said a turnout of 68 per cent of doctors meant the ballot was not decisive, saying "only around a third of serving junior doctors actively voted against the agreement".
Diane Abbott, shadow Health Secretary, said on Twitter: "There should be no suggestion that the junior doctors decision was illegitimate. The turnout was 68 per cent, higher than the 2015 general election", adding that "the NHS is only as strong as the morale of its staff".
Abbott also said the Conservatives' failed approach to the NHS meant they could not earn the confidence of doctors.
"To impose a contract on the Junior Doctors, when the morale of NHS staff is at the all-time low, is a kick in the face of front-line staff. Imposing the Junior Doctors contract is inherently unfair and would be an indictment of the Secretary of State's handling of this situation.
"The government urgently needs to address the recruitment and retention crisis in the NHS, but imposing these contracts is not the way to do this.
"The Secretary of State has a duty to rebuild the trust he has lost. It is not too late to change course. At this time of general instability, I would urge the government to reconsider their position, and initiative meaningful talks."
Since the dispute began, junior doctors have been on strike on four occasions, including one all-out strike which included emergency and intensive care.
They are protesting against new working regulations which would see their normal hours expand, from 7am to 7pm, to 7am-10pm, with Saturday classified as a normal working day. It would also penalise those who took time out of medicine, for example to have a child or do medical research.
The negotiated deal rejected yesterday did not classify Saturday as a normal working day but instead allocated a series of supplements according to how many weekends were worked. However, many junior doctors were not convinced they would be able to provide the necessary level of care for patients and had concerns about the future of the NHS.
More from LabourList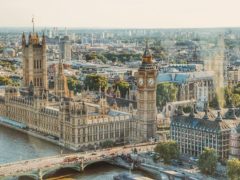 Daily email
"All of a sudden, it's a massive great hurdle once again – and I'm concerned for my immediate…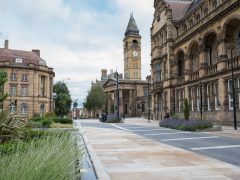 News
Conservative voters in a 'Red Wall' seat that Labour is hoping to win back have voiced their concerns…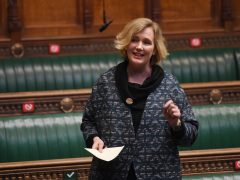 Comment
Parliament is yet again struggling with a toxic mix of privilege and patronage. To change that we want…