Members of Parliament are finally getting to vote on Trident renewal today, nine years after a second vote was promised by the then Labour government.
This is the day that Labour, for all its current troubles, can fulfil its manifesto promise to maintain "a minimum, credible, independent nuclear capability, delivered through a Continuous At-Sea Deterrent."
Today's vote also presents an opportunity for individual MPs to show the public that the wider Labour Party can still handle matters of national security even when its frontbench avoids taking a position.
And it is a chance for us to show that we remain a party that stands up for working people, acting in partnership with the trade unions who helped to form our movement. Those unions that represent workers in Britain's imperilled manufacturing sector, who are urging MPs not to abandon thousands of the most highly skilled jobs in a 30,000-job supply chain stretching to every corner of the United Kingdom.
Hopefully few of my colleagues will be fooled by last-minute attempts to hoodwink MPs into abdicating their responsibility to the nation and ignoring their manifesto by abstaining tonight. Far from being a Tory trap, veterans of previous parliaments will remember it was Labour who pledged a second vote at this stage in the submarine renewal programme. They will appreciate the absurdity of Labour in opposition insisting there should be less parliamentary scrutiny on the vital issue of maintaining continuous at-sea deterrence than the party itself promised when in government.
The unilateralists in the shadow cabinet have put forward a stream of fallacies why MPs should not vote "Yes" today. All mysteriously omit that they have long been among those who believe the UK should scrap its nuclear deterrent come what may. They invent ever more outlandish fantasy figures about the cost of the programme without ever admitting that they could not be convinced to back this programme even if it were free.
The latest bogus argument deployed by Emily Thornberry and Clive Lewis is that parliament should spend the whole day debating the Nice terror attack instead of this long-planned vote. As they know, there is no reason why time could not be found for both. Having been in Nice and narrowly avoided being trapped on the Promenade des Anglais when the slaughter began, it feels particularly shameless and inappropriate that they should seek to entangle this in the Trident debate.
CND failed to gain any serious traction with their implausible science fiction about futuristic drones defying the laws of physics to render submarines useless (if these so far imaginary devices will be so good, why are so many other nuclear-capable nations renewing their own submarine capability?).
The "antis" must also privately be aware that it's similarly absurd to suggest voting to renew the submarine fleet would prevent the UK from participating in future global efforts on non-proliferation and multilateral disarmament. Tell that to Labour's unimpeachable former foreign secretary Margaret Beckett who led the last major debate in parliament to renew the deterrent while making the UK the first ever nuclear-capable nation to commit to a Global Zero – the ultimate goal of a world completely free from nuclear weapons. Spurring on others to follow Britain's lead, including President Obama, Margaret is one of the heroes of the Labour movement. Those who denigrate her legacy in office also wrongly talk down the record of their own party.
In fact, abandoning the successor submarine programme now would be a clear act of unilateral disarmament which would mean Britain would cease to have a nuclear capacity once the already-ageing Vanguard-class submarines which carry Trident missile system reach the end of their life.
Whatever CND and its advocates on the frontbench may say, if you want to scrap Britain's only remaining nuclear capability without requiring other nuclear nations to do the same, you are a unilateralist not a multilateralist. And once we have given up our own deterrent, how precisely do we expect to stay round the table to persuade others to do the same? The idea that President Putin or one of his successors would be inspired to disarm by a grand unilateralist gesture is painfully naive and unsupported by precedent.
There may yet be a last-minute attempt to intimidate and threaten MPs in the manner that was so shabbily deployed by Momentum and its controllers in parliament over the so-called "free vote" on Syria.
Today I am imploring my fellow Labour MPs to ignore any such bullying and stay true to the Labour manifesto on which all of us stood, which remains our policy to this day.
The nation is watching and our trade unions members are relying on us. It is vital we do the right thing to ensure to protect Britain against nuclear blackmail and defend the communities who would be devastated if their jobs were scrapped.
More from LabourList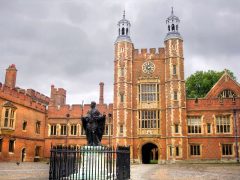 Daily email
No turn? Good morning. The i reported last night that Labour would ditch plans to remove charitable status from…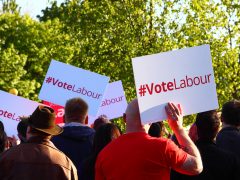 News
This year's Labour Party conference in Liverpool is one of the most hotly anticipated yet under Keir Starmer's…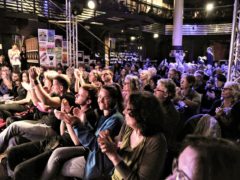 Comment
The rollback of Labour Party democracy continued this week with activists and unions now blocked from using conference…