If a week is a long time in politics, then it's an eon in a Tory leadership contest. Wednesday saw nominations open and by the time they'd closed on Friday the manoeuvring and infighting had turned the contest and the party completely on its head. In the process the Tories have trashed any suggestion that they're doing what's best for the country.
On Thursday morning Boris Johnson, the front runner, was unceremoniously dumped out of the contest by his former ally Michael Gove in one of most stunning and brutal actions I've ever seen in politics.
The media have been quick to portray this as some sort of Game of Thrones and you can see why – the stakes are so high and ultimate prize is great. Gove himself is a self-confessed fan of Tyrion Lannister who manoeuvres behind the scenes, admired by his colleagues but hated by the populace. In reality he's shown himself to be more Roose Bolton – the once loyal general willing to betray the leader of his campaign in order to advance.
If I were Gove I'd be steering clear of Jake Berry, Boris' campaign manager, for the foreseeable future. He said there is "a very deep pit reserved in Hell" for such as Gove. Like they say on Game of Thrones, "the north remembers".
However he's not the only member of the Tories who have been put out by his actions. No sooner had Gove announced his intention to run than Tory Grandees like Ken Clarke were out urging him to stand aside, pointing out that trust of your colleagues, and ultimately the people, is crucial to anyone aspiring to be Prime Minister. Perhaps not the reaction he was hoping for.
The question Gove will face every day he's on the campaign trail is: why should people be willing to trust a man who is so willing to throw his friends under the bus for personal ambition; who on numerous occasions has said that he doesn't even want the job; who in his own words is, "not equipped to be Prime Minister".
He's even gone so far as to say he was willing to sign parchment in his own blood to prove his point. Based on what he's said himself, we've got untrustworthy, unwilling, incompetent and lacking in charisma amongst other "personal limitations". As far as CVs go it's certainly an interesting first draft.
Perhaps it's not a surprise that Michael Gove is trying to deflect attention on to his personal qualities, because his record in office is thin gruel indeed. Among his "achievements" as Education Secretary are soaring class sizes and the decision to open schools to more unqualified teachers. You can see why the other four candidates are all touting themselves as the "stop Gove" candidate; amusing, but hardly the job description of a Prime Minister.
Ultimately the problems faced by Michael Gove are ones faced by all the candidates: failures not just in their own ministerial briefs but as part of a Tory government which has left working people worse off and which has hammered the NHS. A sorry bunch they are.
Perhaps Liam Fox is right (and that's not something I say very often) that the race so far has been is more akin to the politics of the student union.  The person who wins this contest will be the next Prime Minister, and will set the direction of this country for the next few years at least.  It's too important to be treated as a game of personal ambition – so perhaps the Game of Thrones fanatic should stick to his box sets and we can encourage the others to up their games.
In the meantime rest assured I'll be keeping an eye on how it unfolds and ensuring we hold all the candidates account, because we deserve more than the Tories have offered us to date. Watch this space.
Jon Ashworth is shadow Minister without Portfolio
More from LabourList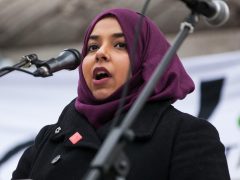 News
Poplar and Limehouse Constituency Labour Party (CLP) has voted for a full selection process amid allegations of a…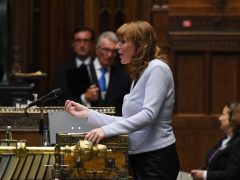 News
Angela Rayner has said Boris Johnson was either "negligent or complicit" over the sexual misconduct allegations made against…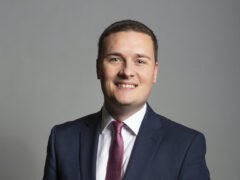 Comment
This weekend, I marched through the streets of Tredegar to celebrate the memory of Nye Bevan. It was…