National Executive Committee Report
by Local Government Representative Alice Perry, July 2016
This report covers the NEC meetings on 12 and 19 July. An enormous amount has already been written about last week's emergency NEC meeting. (I recommend reading Ann Black's NEC report, which accurately cover the meeting on 12 July.)
Ambiguity about the rules
As everyone knows, there was unhelpful ambiguity regarding the rules determining whether an incumbent Labour Leader would atomically be able to stand in a leadership election or whether they would need the nominations of MPs and MEPs. It is worth pointing out that the NEC were not voting on whether or not to block Jeremy Corbyn, or whether they supported his leadership. I made the point that while I expected the NEC to vote to include him automatically, if we didn't, it was likely that he would receive the necessary number of nominations in order to allow him to stand. I felt that the drama around the meeting was unnecessary and unhelpful. It was a tense and difficult day for everyone (and much of this would have been avoided if the rules have been written more clearly in the first place).
Bullying, threats and intimidation
The NEC uses secret ballots for its most important decisions, such as voting on who should be General Secretary of the Labour Party. In local government we regularly use secret ballots for our AGMs and other significant internal votes. Secret ballots help guard against the politics of patronage. During the debate on whether to use secret ballots on 12 July, a number of people, including me, raised concerns about bullying, threats and intimidation, both within the Labour Party and the country as a whole.
I have written about the existential threat posed by these growing cases of intimidation, abuse and vitriol – if we want to be taken seriously as a political party we must take action to end this now.
I am pleased to have had several positive conversations with other NEC members, including Jeremy Corbyn, about how we can deal with this problem. The sad fact is some MPs, Councillors and activists have had to call the police about numerous deeply troubling incidents, which left people fearing for their personal safety. Dealing with this must be a priority for us. The recommendations by Shami Chakrarbti on 19th July should also help address this. I look forward to working with everyone on the NEC to make sure the Labour Party is a welcoming place, where people can debate and discuss different views in a constructive, open environment. I will report back on how this work progresses.
Keeping things in perspective
A media frenzy followed the meeting on 12 July. Some reports of our confidential meeting were surprisingly accurate, while others were complete fabrications. While I won't address all of these stories, I feel the need to address the accusation about Owen Jones intimidating NEC members. I exchanged a friendly series of text messages with Owen during the meeting. I found his text messages to be helpful, kind and not remotely intimidated. We all received many texts, emails and telephone calls prior to the meeting on 12 July from people with a variety of opinions. People across the party were concerned for the future and had views they wanted to discuss. I welcomed this. This is not the kind of intimidating behaviour I was referring to earlier. It goes without saying that there is a big difference between healthy, passionate debate, and throwing a brick through someone's window, or threatening to rape them, because you don't agree with their point of view.
Leadership election process
A lot has been written about this already. I hope it is helpful to point out the following:
Decisions about the leadership election process were clearly on the agenda for the meeting on 12 July. The papers were in the room and NEC members were given plenty of time to read them.
The two freeze dates suggested for eligibility to vote in the leadership election were either 6 months ago or 23 June. The new membership surge began from 24 June. People usually have to be a Labour Party member of at least six months in order to vote in our selections, but whichever freeze date the NEC had selected, the new members who joined after 23 June would not have been eligible to vote in this leadership election.
Last year we used the new rules for leadership elections for the first time. Under the Collins Review implantation process, Trade Unions had expected to have had five years to sign-up affiliated supporters from their existing members. It was right that in 2015 we extended the freeze dates for affiliate supporters to give Trade Unions as much time as possible to engage their members. In 2015 we also made the decision to extend all the other registration freeze dates, which resulted in a lot of unforeseen administration issues.
When we discussed the leadership election process in 2015, we had never used the registered supporters' scheme. We had planned to trial in during the 2015 London Mayoral selection to see how well it worked and if there were an issues that needed to be addressed before using it more widely. With hindsight we should have piloted it before using it in our biggest internal election.
As a member of last year's NEC Oversight Panel I could talk at length about the flaws in the registered supporters process – the most frustrating being our inability to prevent supporters of the Conservatives, UKIP and other parties from signing-up to take part in order to deliberately undermine us.
Last year Jeremy Corbyn would have been elected leader under the old Electoral College system, and we wouldn't have had to waste a tremendous amount of resources trying to prevent Tories from voting. Frankly I think we should go back to the old system, which is fairer and certainly easier (and cheaper) to administer.
Councillors and our role within the Labour Party
At every meeting I remind the NEC that Councillors are now the Labour Party's biggest funders. Councillors contribute enormously to campaigning. We run over 150 councillors across the country and deliver Labour values for our communities. Our Councillors in opposition play a vital role flying the flag for Labour in parts of the country that may never elect a Labour MP. It is ridiculous that Councillors only have two representatives on the NEC. 
Good Governance
All of us on the NEC represent different parts of the Labour Party. Representing your constituent group's interests can sometimes put you at odds with the party leadership. In the run-up to the 2015 General Election I argued strongly that Labour should commit to ending austerity and give assurances to Councillors that a Labour government would not continue Tory cuts to Council budgets. Some people saw this as somehow disloyal to Ed Miliband and told me to "stop causing trouble." It was right that I ignored this advice and to continue to stand up for Councillors. Good governance does not come from blindly, unquestionably doing what you are told by those in positions of authority.
Labour faces enormous challenges, which have been decades in the making and would have proved difficult for whoever was elected leader last year. No one part of the party is right about everything. In order to overcome the challenges we face we must be honest, constructive and open to listening to, and reflecting on, ideas from every part of the Labour movement.
Hope for our future
I reminded the NEC that there is a world outside Westminster. Labour runs many of the UK's cities and towns. A few weeks ago I was in sunny Bournemouth for the Local Government Association Conference. It was inspiring hearing about the amazing work of Labour Councillors across the country. It was impossible to hear people like Bristol's new Mayor Marvin Rees speak and not feel hope for the future. I reminded the NEC that there is no sense in Labour splitting, something that would hand control of Councils to the Conservatives and UKIP.
Party Reform Working Group update
The Party Reform Working Group has been considering ways of improving the way we campaign, support councillors, increase representation of traditionally under-represented groups, and respond to devolution. I was pleased that my report on improving support for Councillors was agreed. Unfortunately a lot of the Party Reform work has been put on hold as staff are needed to work fulltime on administering the leadership election. I'm happy to report that the community organising summer school is going ahead. Seeing the Conservative Party elect their second female leader, and elect a growing number of female and BAME MPs, also gives us a lot of food for thought as we consider our own processes.
Metro Mayor Selections
Voting is underway for the new Mayors of Greater Manchester, Merseyside and the West Midlands. I was part of the panel that interviewed candidates for these posts. I was really impressed by the vision and passion of many of the candidates. If elected, our new Mayors can make a real difference to their regions; improving transport, infrastructure, education and skills, housing and public health. This has been the first time we have run this selection process and, as always, there are some lessons we can learn for the future. If you have any feedback or ideas of how we can improve things for the next round of selections please get in touch.
EU Referendum
The July 19th NEC meeting discussed the EU Referendum. Concerns were raised about the tone of the campaign, and particularly some of the messaging around immigration. There was a discussion about how Labour should respond to the result and the long-term implications for the Party.
Other NEC Business
The NEC discussed the future of the National Policy Forum. Jon Trickett gave a presentation at the NEC meeting on 19th July about the plans to prepare for an early General Election. There was also an update about plans for the Labour Party Conference, as well as reports on the financial strategy.
Questions
Please do get in touch if you have any questions. You can sign-up to receive my NEC reports at https://aliceperry.wordpress.com/sign-up/. You can read my reports from previous meetings at https://aliceperry.wordpress.com/nec/.
More from LabourList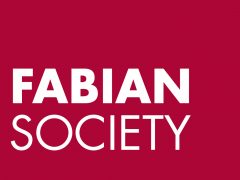 Comment
If you have to stop work in Britain today, your financial position will plummet. Government-mandated minimum payments for…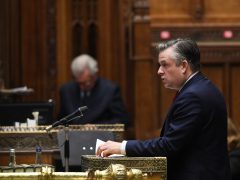 News
Jonathan Ashworth has said the latest statistics on poverty in the UK are a "devastating verdict" on the…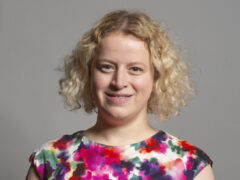 Comment
Next week, MPs will debate the government's cruel new illegal migration bill. The legislation will make it impossible…