The six-month cut off point to vote in the leadership election will also been applied to affiliated supporters following a new ruling this morning. This could further limit the number of people taking part in the leadership election, and has prompted consternation among some of those anxious to vote in the contest.
A sub-committee of the NEC agreed that those who register as affiliated supporters – through membership of one of the Labour-affiliated trade unions – would have to have been members of their union since before January 12. This is the same freeze date that the NEC agreed for full party members taking part in the election.
The vote was decided by seven votes to two in the procedures committee of the NEC – made up of NEC officers, who include representatives from trade unions, Parliamentary Labour Party (PLP) and Constituency Labour Party (CLP) sections.
This follows the decision to restrict members eligible to vote to those who have been members for six months in Tuesday's meeting. The move prompted many to suggest those who wanted to participate join an affiliated trade union in order to be enfranchised, for example through Unite's £2/month scheme to join Unite Community, the wing for unemployed workers.
Supporters of the move said that it was in order to bring leadership contests in line with other internal elections, such as parliamentary candidate selections, which also have six-month prior freeze dates.
The six-month cut off for both groups is seen to slightly disadvantage Corbyn's campaign, as the majority of the 130,000 sign ups since the EU referendum are believed to be sympathetic to his leadership.
However, Labour supporters not in the party or a trade union will be able a vote through signing up as a registered supporter. This week's NEC meeting agreed registered supporters will have to pay an increased fee of £25, up from £3 during last year's contest, in order to be included in the party's electorate. The scheme is open for a three day window next week and those who signed up on the £3 scheme last year must re-sign up for this contest.
UPDATE 16.11: Jeremy for Labour, Corbyn's re-election campaign called the restrictions "confusing and transparently politically motivated". A spokesperson for the group criticised the fact that the 130,000 who had signed up since the referendum would contribute up to £6m a year in fees, based on the average cost of membership, and yet would not have a voice in the election.
"A Labour subcommittee can't just make up rules to get the result they want; they have to be accountable to our party. This confusing rollercoaster of changes does absolutely nothing to promote the positive and healthy party culture we need.
"Worst of all, they seem to have pulled a Wonga – fleecing up to £6 million from new members over the last half a year and then charging them another £25 to vote. This cynical approach is precisely what turns people off from politics, and will price out the very people that Labour was founded to empower."
More from LabourList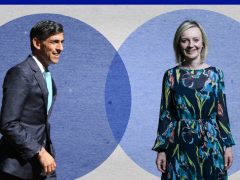 Comment
Rishi Sunak and Liz Truss have now gone head to head in six hustings with Tory members in…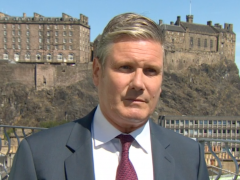 News
Keir Starmer has said that he will set out a "comprehensive set of proposals" to combat the cost-of-living…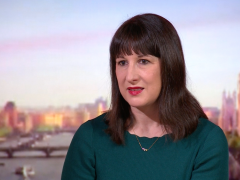 News
Rachel Reeves has urged the Tory leadership candidates to "stop playing to the gallery" and come up with…