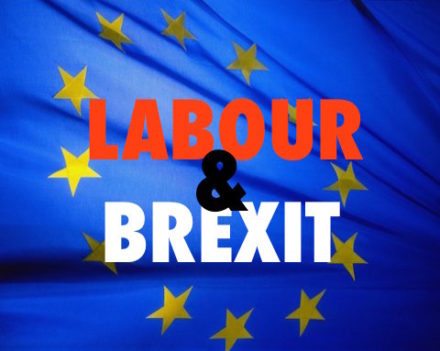 Since the referendum result, and the political earthquake that followed, Labour has looked inwards. However, in doing so, we have missed a huge opportunity to define the national debate around what a post-Brexit Britain should look like. David Cameron kicked the issue firmly into the in tray of his successor, which means that there has been no clear national leadership from the Government on the issue. Instead, we have seen Tory fundamentalists and leadership contenders compete with each other to look both compassionate and tough at the same time.
Labour cannot, and must not, walk away from this debate. Yet as a party we are struggling to offer clarity on what we should be asking for in exit negotiations. The confusing messages which came out of the Leave campaign about the impact of exit, and the unravelling of their "promises" made during the campaign, mean there is a responsibility for Labour to shape and define what kind of country we want to be in the future. This means understanding the best of what the EU brought to Britain and how we can capture that in our own political and legal system, and making compelling arguments to prevent the shrinking of the state, and the rolling back of human rights, both advocated by the Tories and UKIP.
There is, as yet, no settled Labour vision for post-Brexit Britain. Few of us know the full answer to that, but there are already areas we as a party need to be clear an unequivocal.
We know for certain, for example, that it will be our job to defend workers' rights. We need to prepare to protect existing employment rights. There must be no dilution in the freedoms workers have come to depend upon and which underpin our dignity at work as a result of leaving the EU.
And those rights needed to be protected for a growing, not a shrinking, workforce. That means we as a party need to be fighting for our exporters, committing ourselves to tariff-free trade wherever possible.
And for workers in the public sector, we need to make sure that reduced EU funding is not cover for a further austerity-attack on much-needed local services. We need a period of stability in local government, and that means ensuring no place is disadvantaged from the removal of European funding.
Part of this means embedding devolution principles into our political system, ensuring the end of our relationship with Brussels does not simply mean more power for Whitehall and Westminster.
For foreign citizens already in the country, and those coming here, we need to offer clarity and security. We should offer a cast-iron guarantee that those from the EU already living and working will be entitled to British citizenship.
On the environment we have to ensure our hard work over the last 41 years is not reversed after Brexit. We only have to look to our beaches to see the standards we now enjoy, for example, and whether it is protecting our wildlife or combating global warming, there is much from the EU we should preserve.
And on justice we need to stand up for human rights. Many Conservatives wanted out of the EU simply to defeat our unshakeable commitment of justice for all, or because membership of the EU prevented the re-introduction of the death penalty. Rolling back our progress on human rights to the 1950s would destroy the fabric of modern, vibrant, tolerant Britain.
So already there is much to fight for, and we need to start a positive debate in our party about what else is important in our vision for modern Britain. To leave this debate to the Brexiteers would be further proof that Labour has given up – and I for one am not going to let that happen.
Nick Forbes is leader of Newcastle City Council and head of the Labour group on the LGA.
More from LabourList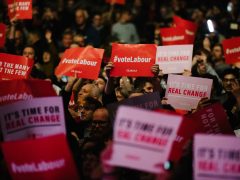 Comment
Labour did not have a good set of May 6th elections, though there were positive results, especially in…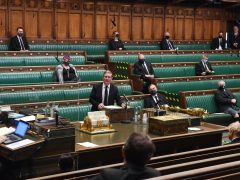 News
Labour leader Keir Starmer has completed his appointments to the main opposition party frontbench today, after announcing the…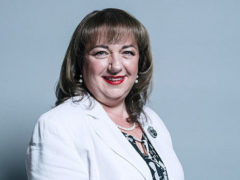 News
Sharon Hodgson has been appointed as Keir Starmer's new parliamentary private secretary, replacing Carolyn Harris who resigned from…