The online campaign group dedicated to ousting Jeremy Corbyn from the Labour leadership has embarked on a final push to recruit centre-left voters as the 48-hour window to sign up registered supporters opens.
Saving Labour, which has demanded "new, fresh, competent leadership", today wrote to its followers asking each of them to forward the message to five further people.
The group is believed to have been set up shortly after Corbyn was heavily defeated in a confidence vote among Labour MPs and is an attempt to attract thousands of supporters in order to replicate from a centrist position the success enjoyed last summer by the Corbyn campaign team, which now operates as Momentum.
Saving Labour has not yet backed a candidate in the leadership contest and is expected to swing behind a single centrist challenger if, as expected, the shortlist of Angela Eagle and Owen Smith is whittled down to one to battle Corbyn.
The online initiative has now written to subscribers before the two-day window to join Labour as a registered supporter opens at 5pm today.
"Now is your last chance to convince your Labour supporting friends to sign up to the Saving Labour campaign", it said today.
"Forward this email to five people you know and point them towards savinglabour.com. When the window for registering as a supporter opens, we will let them know.
"From 5pm today, we have 48 hours to save Labour. Let's do this together."
The relatively short window to sign up as a registered supporter was one of the main reforms introduced by Labour's national executive committee (NEC) for this year's leadership contest. The change is expected to dampen the prospects of a "Corbyn surge" of the like seen last summer.
Momentum, which described the rule changes as "not fair," has embarked on a similar attempt to recruit registered supporters.
Saving Labour was set up by Reg Race, a former MP who was once known as a left-winger. He is now a medical entrepreneur. The group appears to have operated under a veil of secrecy but last month LabourList tracked down one of the volunteers behind the scheme, who said: "We are concerned citizens, Labour voters, loyal Labour members and trade unionists. Established in the wake of the EU referendum, we believe that the 21st century will be one of rapid change, and it is clear that Labour needs more effective leadership and new, radical policies to deal with this landscape and the challenges it brings."
More from LabourList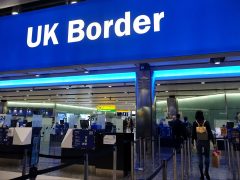 Columnist
Does Labour think that immigration to Britain should be lower? The party found the question hard to answer…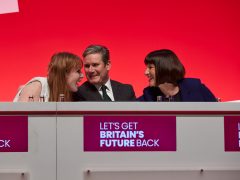 Columnist
The crisis in public services is visible to every British citizen. Waiting lists, crumbling buildings, exhausted staff. All…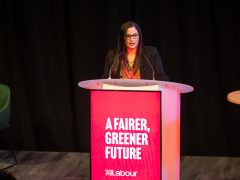 News
"If an election was called tomorrow, as a member of the national executive committee, I feel confident that…