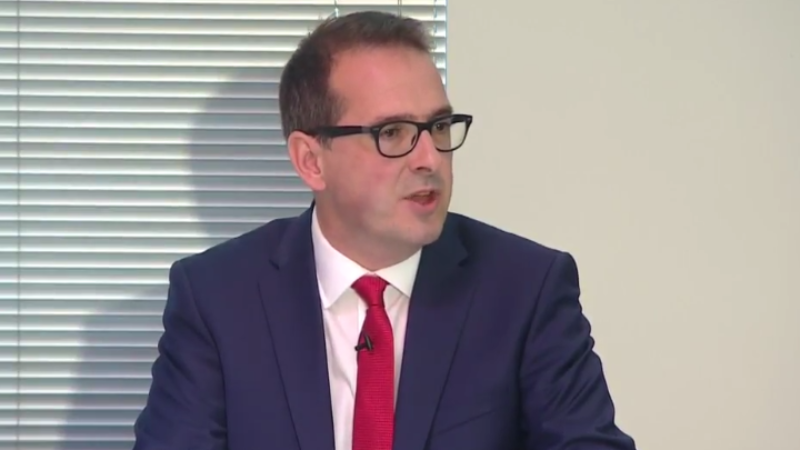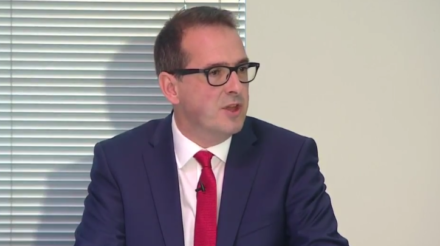 Owen Smith today pledged to deliver "fair employment, fair taxes and fair funding", as he revealed a manifesto of 20 policies.
In a speech on the site of the old Orgreave coking plant in South Yorkshire, the leadership contender promised to ban zero hour contracts, repeal the Trade Union Act, build 1.5 million new homes and end the public sector pay freeze.
Smith has criticised Jeremy Corbyn's leadership for failing to bring forward policies, and aims to use today's series of announcements to create a dividing line in the race to become Labour leader. However, Corbyn's team have already hit back, claiming a number of the policies in Smith's team today have already been announced by Corbyn and shadow Chancellor John McDonnell.
The former Shadow Work and Pensions Secretary said that he plans to deliver "radical and credible policies to improve people's lives and change the country", and wants to "rediscover a sense of national mission for Britain."
Speaking this morning, he said he aims to produce "a faith that our country can have a future as bright as its past. Where the fruits of our collective success are shared more equally between us. Where outcomes can be equal, not just the opportunities we create." He added: "That is what Labour is for, as far as I am concerned."
Smith borrowed the rhetoric of revolution to make his case, as he appeared to reject social democratic gradualism in favour of a more radical democratic socialist platform.
"We need revolution not evolution," he said. "Not some misty eyed romanticism about a revolution to overthrow capitalism. But a cold eyed and practical revolution, through a radical Labour Government that puts in place the laws and the levers that can genuinely even things up.
"That's the kind of Government I dream about. That's the kind of revolution I'll deliver."
This is the full list of the 20 policies Owen Smith announced this morning:
1. A pledge to focus on equality of outcome, not equality of opportunity.
2. Scrapping the DWP and replacing it with a Ministry for Labour and a Department for Social Security.
3. Introducing modern wages councils for hotel, shop and care workers to strengthen terms and conditions.
4. Banning zero hour contracts.
5. Ending the public sector pay freeze.
6. Extending the right to information and consultation to cover all workplaces with more than 50 employees.
7. Ensuring workers' representation on remuneration committees.
8. Repealing the Trade Union Act.
9. Increase spending on the NHS by 4 per cent in real-terms in every year of the next parliament.
10. Commit to bringing NHS funding up to the European average within the first term of a Labour Government.
11. Greater spending on schools and libraries.
12. Re-instate the 50p top rate of income tax.
13. Reverse the reductions in Corporation Tax due to take place over the next four years.
14. Reverse cuts to Inheritance Tax announced in the Summer Budget.
15. Reverse cuts to Capital Gains Tax announced in the Summer Budget.
16. Introduce a new wealth Tax on the top 1 per cent earners.
17. A British New Deal unveiling £200bn of investment over five years.
18. A commitment to invest tens of billions in the North of England, and to bring forward High Speed 3.
19. A pledge to build 300,000 homes in every year of the next parliament – 1.5 million over five years.
20. Ending the scandal of fuel poverty by investing in efficient energy.
More from LabourList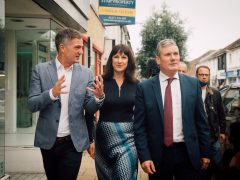 News
Keir Starmer has called on the public to support small businesses by shopping locally and stressed the importance…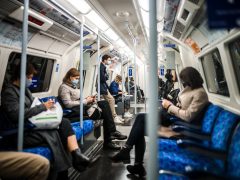 Comment
He may have once been the mayor of London, he even represents a London constituency, but Boris Johnson…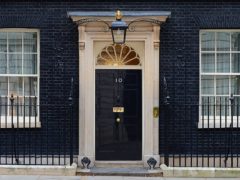 News
Labour MP Barry Gardiner has written to the Metropolitan Police commissioner urging her to investigate reports that Christmas…