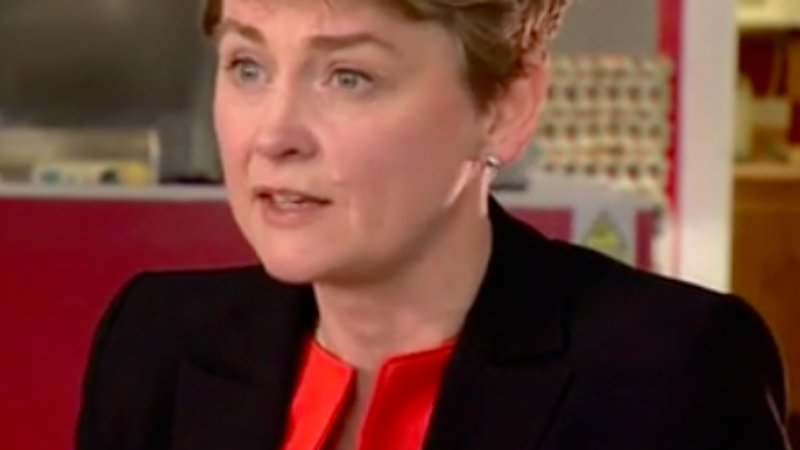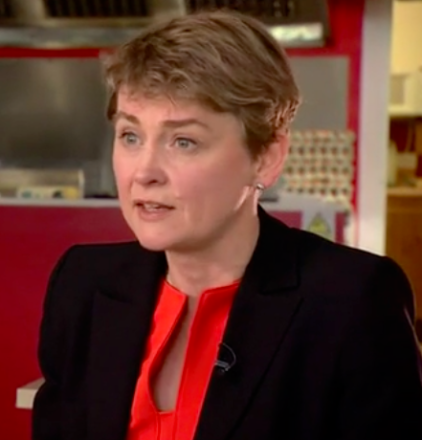 Don't believe Theresa May when she says she won't call an election this year. I've shadowed this new Prime Minister for many years and I know how she works.
Those who think she is too risk averse are misjudging her – she does take risks, she just takes care to calculate them first. Nor is she too committed to an election in 2020 – I've watched her do many strategic u-turns over the years.
Labour is kidding ourselves if we think we have four years to sort ourselves out – we need to be ready fast.
Here's what I think Theresa May will do.
All summer she will work relentlessly on the European negotiation plan. She will continue to say she doesn't want an election before 2020 – she won't want expectations rising so that, unlike Gordon Brown, she isn't boxed in.
But she will also prepare. Because remember that she only has a majority of 12. That means if things get tough – especially on Europe – she will have to compromise and do deals to get things through. Theresa May is far too stubborn and self-reliant to want to be dependent on deals with hostile backbenchers (Especially Michael Gove or George Osborne).
Think how tempting it will be for her to set out her negotiating strategy and then ask the country give her a strong mandate to go and negotiate with Merkel, Hollande, Junker and the rest – a patriotic appeal to the British people to back her in a tough negotiation.
As for timing? She will want several months to look Prime Ministerial and draw up her plans. She will want to enjoy the adulation of Tory party conference (especially following Labour's conference the week before). Then she will be very attracted by getting her own mandate in an election in the first week in November (same timing as the Police and Crime Commissioner elections that she brought in four years ago).
Of course if events have blown her off course by then, if the EU negotiating strategy looks too difficult, or most important of all, if the economy is in recession by the Autumn, then she will stay put.
But if the economy is in gradual decline instead, then she may want to get an election over before it gets worse.She will reflect on the lesson not just from Gordon Brown's failure to hold a swift election in 2007 before the financial crisis fully kicked in, but also Jim Callaghan's failure to call an election in the autumn of 1978 before the winter of discontent lost him the election the following spring.
So yes, Labour should be very worried about a General Election this Autumn. And we have to get our act together now.
We need to be strong enough and credible enough to oppose this new Prime Minister and to beat the Tories in a General Election too. I don't believe Jeremy Corbyn can do that. I don't believe even his biggest fans can imagine him in 10 Downing Street, and he has been unable to hold a team together. To be honest, I don't believe Jeremy even wants to be Prime Minister. That's why we need a swift leadership election now.
With times as serious as these, and stakes as high as they are, we need a single unity candidate who can draw a strong team together to take on the Tories – something Jeremy has not been able to do. Angela Eagle and Owen Smith have both launched their campaigns – both are very talented and could do the job.
But I don't want us to spend the next few months with the two of them arguing with each other, especially when on so many issues they agree. This should be sorted by the end of Monday. Artificial rows between their two campaign teams will distract from the really big choice facing the Labour Party; do we pull together with a new leader and strong team determined to take the Tories on and fight to win a General Election, or do we carry on with the chaos and division under Jeremy which is letting Labour voters desperate for a Labour Government down.
Theresa May has shown there is already a massive gap between her One Nation rhetoric in Downing Street and the reality of her very right wing cabinet. With our NHS in crisis and junior doctors already demoralised, Jeremy Hunt remains in post. With our international reputation at risk and diplomatic efforts needed more than ever, we have Boris Johnson as Foreign Secretary. Theresa May and this team are beatable. Her promises on the steps of Downing Street are already unravelling, so we can do it. But only if we can all pull together around a new leader fast.
Yvette Cooper is MP for Normanton, Pontefract and Castleford
More from LabourList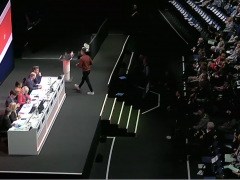 News
Labour passed a number of constitutional amendments, known as rule changes, at its party conference this year. We…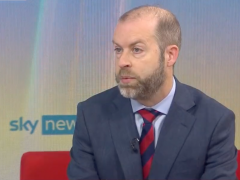 Video
Jonathan Reynolds has denounced the government's economic policy as "unsustainable, dangerous, reckless and a gamble with people's futures"…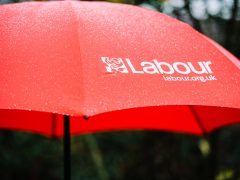 Daily email
YouGov published explosive findings last night. According to the pollster, Labour has a 33-point lead over the Conservatives – which…