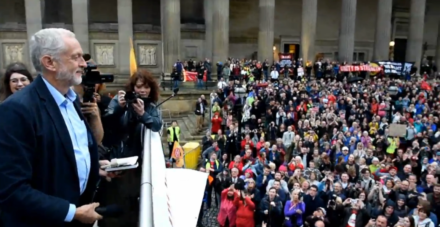 More than 5,000 people attended a Jeremy Corbyn rally in Liverpool last night as the leader set himself up as the man to take on the "elite" which runs Britain.
Corbyn, who earlier in the day received the backing of postal union CWU, described the city centre event as a "massive opportunity to reach out to people all across the country".
Supporters carried banners saying "king of the North", "we choose Jez" and "you can't stump Corbyn". The incumbent told the crowd it was one of his largest demonstrations to date. 
The police were forced to close off roads around Liverpool city centre to accommodate the thousands gathered in St George's Plateau, in the city centre.
"This is a campaign about at one level about the leadership of the Labour Party, but it's also a campaign about how we do politics in this society," he told the audience,
"Is it to be be a politics of an elite, decided between an elite and media elites in this country, or is it to be a politics of people expressing their hopes and aspirations for this generation and the next generation?"
"A year ago, I'm sad to say, our party abstained on the Welfare Reform bill. No more are we going to go down that road, no more is that going to be the politics of our party. Our party wants a society that works for all, that reduces inequality, that provides opportunity and hope for the next generation."
He went on to say Liverpool had a proud history of standing up for justice and cited the recent result of the Hillsborough inquests which vindicated the 96 victims and showed the Merseyside community had "braved the abuse, the nastiness, the horror of what the Murdoch press can do".
Corbyn was joined by Liverpool Walton MP Steve Rotheram and NEC candidate Rhea Wolfson and also read messages of support from Liverpool-born shadow chancellor John McDonnell.
Corbyn is expected to see thousands more grassroots supporters at events in Brighton and Southampton this week, with the Brighton event expected to draw a capacity crowd.
More from LabourList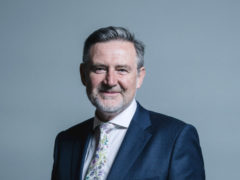 Comment
We saw the government this week announce a new target to cut CO2 emissions by 78% by 2035.…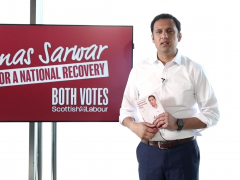 News
Anas Sarwar has declared, while unveiling the Scottish Labour Party's 'national recovery plan' manifesto today, that the Holyrood…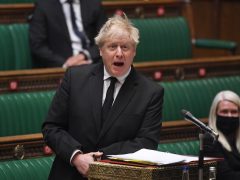 Daily email
The PM has a "perennial problem", according to government sources. He just cannot stop handing out his phone…