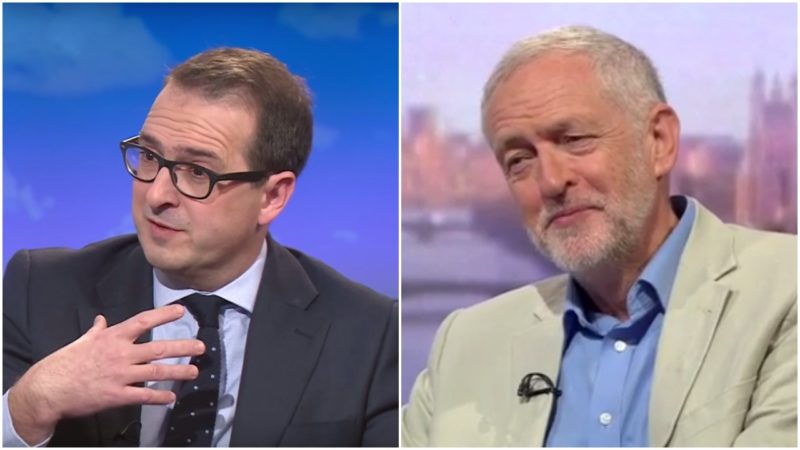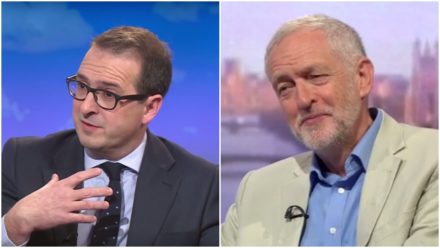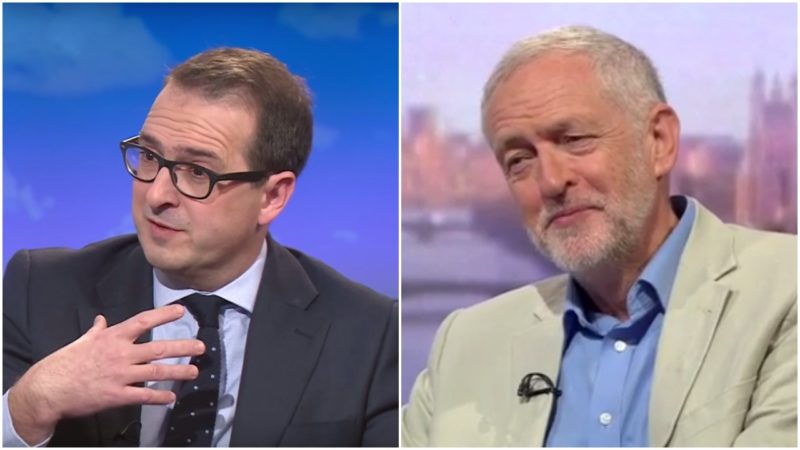 Jeremy Corbyn is likely to be re-elected Labour leader by an even larger margin than a year ago, according to a new poll that reveals the depth of divisions in the party.
Corbyn is on course for victory with 62 per cent of votes, compared with 38 per cent for Owen Smith, according to today's Times/YouGov poll. But Owen Smith's lead among longer-term members, and the number who now believe a Labour split to be likely, indicate the difficulty of ensuring the party unites after the leadership announcement on September 25.
The survey shows the extent to which newer members are at odds with longer-term party members, with those who joined at any point prior to the 2015 election making up only a third of the 640,000 eligible to vote in this election.
This group is 68 per cent in favour of Smith, with 32 per cent voting for Corbyn. But of those who joined during May to September last year, while the lat contest was taking place, 72 per cent are backing Corbyn – and of those who joined since he became leader in September, a whopping 86 per cent are backing him.
Of the 130,000 who paid the £25 fee to sign up a registered supporter, 70 per cent are expected to choose Corbyn in the contest. This section delivered Corbyn his largest margin of victory in last year's election, and is set to do so again, with the comparatively small 52 per cent of Labour members behind him providing his weakest support base.
Among trade union affiliates, 54 per cent intend to vote for Corbyn, and 33 per cent say they will for Smith.
The figures reveal deep tensions in the party, and over a third of Labour members now believe that a split is likely. Around half, 49 per cent, say that a formal rupture in the party is unlikely, but that 35 per cent see one reveals how deep the divisions run.
Members are also split on the question of mandatory reselection, with 45 per cent saying they back the contentious move, to 46 per cent who oppose it. With a new look NEC in place after conference, it could be something that proponents of the policy start to look at seriously.
Voting opened last week, with ballots being sent out in waves to members and supporters. The result will be announced on September 24 at a special conference in Liverpool.
More from LabourList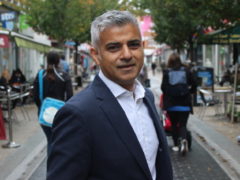 Comment
Below is the speech delivered by Sadiq Khan at the state of London debate. Thank you, James. It's…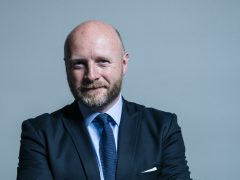 Comment
It is now time to bring Labour's security message into focus. As Keir Starmer signalled at the weekend,…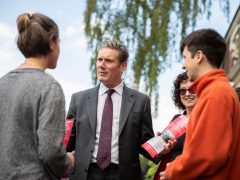 News
Keir Starmer has said Labour has "put to one side" the 2019 general election manifesto and declared that…