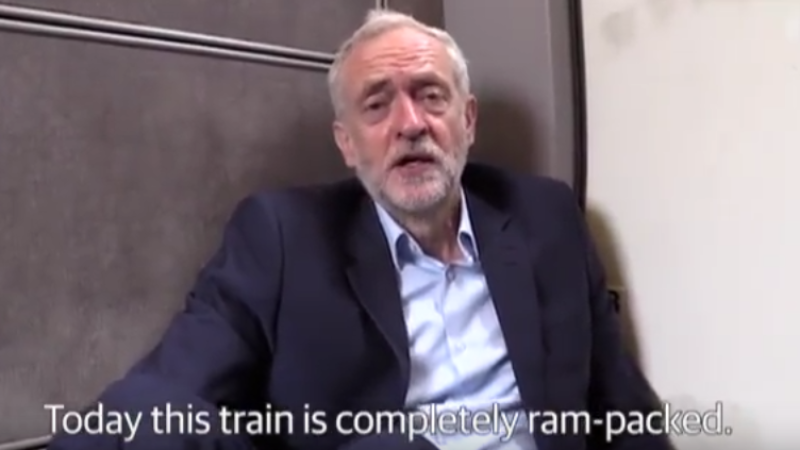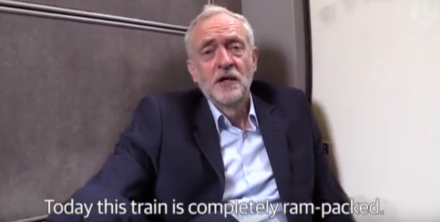 It began as a fairly routine video on the hand-held camera now beloved of insurgent political campaigns. It ended up as a bitter argument between Labour and one of Britain's best-known businessmen. And the truth of what actually happened on the 11am from London to Newcastle two weeks ago is lost somewhere in the a flurry of seat reservations and angry press releases.
Once again, Labour activists and MPs of all stripes are left wondering: how did it come to this?
Jeremy Corbyn had a perfectly valid point to make when he set about reviving his push for rail nationalisation by recording a clip on a busy – or "ram-packed" – Virgin Trains service. Privatisation has delivered, at best, a mixed record on crowding and capacity. At worst, it has lumbered passengers with a series of shocking price rises and left taxpayers with a hefty subsidy to pay.
Proposals to renationalise the railways are staggeringly popular among the general public. Some illuminating research by YouGov, carried out when Ed Miliband was leader of the Opposition, showed supporters of Labour, the Tories, UKIP and the Lib Dems (remember them?) all supported the policy by a significant margin.
And, among Labour members, demand for the measure is almost off the scale.
So, in the midst of a leadership contest, Corbyn was right to focus on an issue on which he has a long record of campaigning.
But then something went wrong. The Labour leader's attempt to deliver his message was obscured by a welter of claims that the train was not overcrowded, that Corbyn had a seat and then he didn't, and then that he was offered another seat. Confused? You are not the only one.
Accusations that Corbyn "lied" are wide of the mark. It is beyond doubt, however, that this stunt was botched.
We can debate whether an image of the Labour leader sitting on the floor of a train, looking rather crumpled, really makes him look like a prime minister in waiting or simply highlights his authenticity – but what's clear is that nobody envisaged this video would prompt a debate about Corbyn's own integrity.
Even Sir Richard Branson, Virgin Trains' co-owner, even joined in the row by posting online an image of "empty unreserved seats".
After a punchy response, Virgin seemed to moderate their tone slightly by saying they wanted to "take issue" with the idea that Corbyn could not find a seat on the service. Meanwhile the leader's camp made the case, not unreasonably, that their man was able to find a seat after a family was upgraded to first class, creating more space in standard. Corbyn himself declined an upgrade to the posh seats.
After all this – a classic example of "claim and counter-claim" – the voting public may not be much clearer on the detail of what happened but they will know that Corbyn tried to make a video about rail nationalisation and then it veered off-track.
With some politicians, that might be the end of the matter. With Corbyn, however, the whole episode plays into the concerns of centrists who accuse the Labour leader of serial incompetence. Michael Dugher delivered a withering verdict on the damage done to the left's railways campaign on the front page of The Times today.
Corbynistas say, by contrast, that their man is unspun and that on the fundamentals he was right: rail privatisation has failed and the Virgin video proves it.
For people who don't follow the minutiae of politics every day this does, however, have cut-through. Just like the unhappy episode when Ed Miliband was filmed struggling to eat a bacon sandwich – prompting many to sigh, "so what?" – this train trip will be remembered by many long after the original purpose of the visit has faded from memory.
Neither of these dramas was particularly dramatic. But newspapers like a picture of a politician caught off-guard and right-wing newspapers particularly love a picture of Corbyn off-guard.
The risk is that footage of Corbyn's Virgin pains becomes a bacon sandwich moment, crystallising in the minds of millions the view that Corbyn cannot be prime minister – even if those same voters support his starting point of opposition to privately-run railways.
Where Corbyn goes from here is anybody's guess. His journey to re-election as Labour leader looks likely to continue. After this week, it may not be a journey taken with Virgin. But Corbyn will continue and the public will carry on watching with a mixture of affection, hostility or simple bemusement.
More from LabourList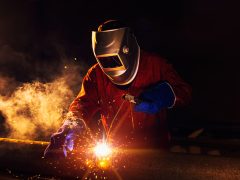 News
The UK government is failing to keep up with its European counterparts in efforts to decarbonise the steel…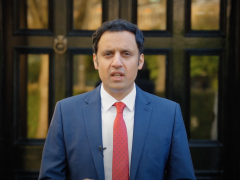 News
Anas Sarwar has called for emergency legislation to be put forward in the Scottish parliament in response to…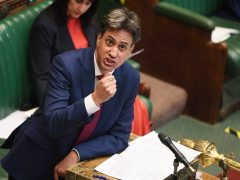 News
Ed Miliband has accused the Conservative leadership candidates of "infighting" and being "more focused on playing politics" than…