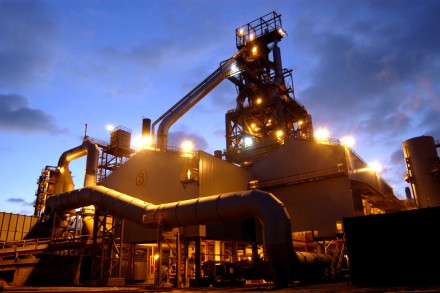 It is hard not to take it personally.  Rarely a week goes by without some keyboard warrior with a newspaper byline telling unions how they ought to do this, that or the next thing better. Rarely too do these same journalists take the time to understand what trade unions actually do, or what it is like trying to represent vulnerable workers in the UK's deregulated labour market.
So when the Guardian recently ran a piece purporting to be by a union employee, anonymous of course, as is the way of the regular attacks on unions, well, fury ensued.
"How dare they take members' money if they are not working for it? Get another job."
"What a one-sided piece.  A totally skewed misrepresentation."
"The problem is not unions – it is people like this author who seem happy to slag us off but do nothing to help the people who need us."
"What a miserable piece.  Why write in secret – if you want to denigrate our movement, at least have the courage to get out of the shadows?"
That was just some of the (printable) comments that came my way.
I do actually feel a bit sorry for the "comrade" who felt compelled to trash our movement. What kind of accommodation must you have come to with yourself to not only be prepared to pocket the pennies of working men and women to form your self-described  excellent salary and conditions that you do little of merit to earn, but then to advertise this on the pages of a national paper?
Granted, it does seem as if he or she is not actually being very useful, which is pretty astonishing when you pause to consider the common place abuse of workers that unions like the one I work for encounter and challenge day in, day out.
Take the 200 businesses swindling already low paid workers out of their legal minimum wages, disclosed this week and referred to as the no doubt the `tip of the iceberg' by my union.   Or the fight by workers enduring some of the most treacherous working conditions on the planet – maintaining oil rigs in the storm-tossed North Sea – to cling on to fundamental safety standards. Then there are the hours and energies expended, criss-crossing the country, endlessly chasing employers and potential buyers, trying to keep workers' spirits raised as we battle on to find a solution that will save our steel industry and tens of thousands of jobs in the process.  On days like yesterday, when ripped off workers get the money they are owed, as was won for them by their union taking on Sports Direct – there is no better job in the world.
Our jobs start when the sun rises and do not stop until the last member who needs us gets the help or the contact they request.  We cover hundreds of miles every week. We address mass meetings, or work with lawyers.  We pore over business plans, searching for ways to save jobs or bring in investment. We lobby directors, ministers, council leaders – we speak to whomever it takes to win a better deal for the people who pay our wages, not just because this is the least they deserve but because we know that nothing, not one single pay rise nor one day's holiday, came about without working people standing together. If we don't stand up for ourselves, who else will?
We take our jobs profoundly serious. Yes, a lot of that comes from personal motivation but it also comes from the culture of our union.  We are challenged to innovate, to be the best, to never take 'no' for an answer – and to take our union's message and values out from beyond the factory gate and into our communities.
So every couple of weeks I make the time to speak with Richard.  He has severe learning difficulties – he's lonely and frightened.  As is Frank, a very vulnerable being who has been shunted about the south east because Westminster council regard him as little more than a nuisance and an impediment to their housing clearances, and is now dumped in accommodation so vile there is a campaign to have it closed down.  They both find friendship and vital support from this union – in Frank's case, we stop him from going hungry – and it has been a privilege to watch as our members rally to their sides.
What happens on the frontline finds its mirror-image back in the office.  Colleagues regularly clock on at 7:30am, handling members' queries before moving onto chasing progress on legal cases, or ensuring a fair deal on redundancies or employment transfers.  These are detailed, vital tasks.  They need total attention because what is at stake is a member's job and more.  No time for making a pot of coffee here.
Another colleague, supporting members in the hospitality industry, rightly and proudly states that their work wins concessions from some really hard-nosed employers.  It moves governments and it changes laws. Yes, there are endless challenges and setbacks, but he never lets his members get downhearted or disillusioned.
Read what Dave says, "comrade", and tell me that you were right to denigrate our movement: "Every day I get to be involved with incredible people making change.  It's an honour. It fills me with pride. Every day I get to engage with people who are going to be around long after I'm gone and who I know for sure will carry all of this on. Every day I get to challenge injustice and promote meaningful alternatives. What's not to love about this job?"
So to journalists and commentators, and the "anonymous" who take to type to talk down unions, I say this to you, what are you trying to achieve for the people who need us most?
Kelly Tomlinson is a Unite employee in the south-east region.
More from LabourList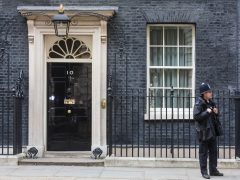 Comment
Low-paid cleaners in East London came together in 2001 with their churches, mosques and community institutions and began…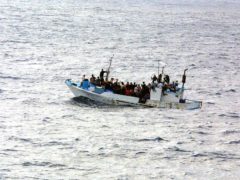 News
Civil service union leader Mark Serwotka has said union members are "sick of clearing up the mess" caused…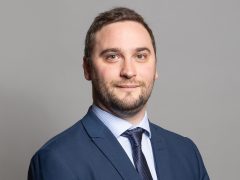 News
Former Conservative MP Christian Wakeford, who defected from the Tory Party earlier this year, has joined Labour's frontbench…