Some 80,000 families will be on the verge of homelessness every year if Theresa May does not reverse cuts to housing benefit and support for those already homeless, John Healey has warned.
The Labour MP has published analysis which shows cuts to housing benefit, local authority support and a loss of 143,000 of council houses would result in tens of thousands more people becoming homeless.
The former shadow Secretary for housing and planning saying the new Tory cabinet has an opportunity to reverse the cuts in order to protect the vulnerable and should learn from Labour's success in reducing homelessness in Wales.
The number of those classed as homeless has risen by 6.3 per cent every year since 2010 and, if the rate is maintained then this would result in 80,000 homeless families by 2020 – which would include 60,000 families with children. The latest figures also show the number of people sleeping on England's streets has doubled since 2010.
The impact of cuts to housing benefits is set to total £11bn by the end of this parliament, on top of the £5bn George Osborne cut to housing support during his time at chancellor. They have also introduced a new cap on housing benefit, announced by the former chancellor in the Autumn Statement, which homelessness organisations say will lead to the mass closure of their services.
The Tories have also presided over the worsening of the housing crisis, with private rents increasing by over £1600 extra each year and 143,000 fewer council homes than in 2010.
"The Conservatives' record on housing is six years of failure, and in no area is this more painfully clear than homelessness," Healey said,
"We should all be ashamed that in one of the richest countries in the world there has been such a huge increase in the number of people who are homeless over the last six years.
"These figures are a stark warning for Theresa May not to continue with the same decisions on housing and social security that have failed so badly over the last six years.
"Top of her in-tray must be exempting homelessness hostels and other specialist accommodation from the planned £1bn of cuts that is set to close vital services across the country.
"I first urged Ministers to exempt specialist homes from these cuts back in December, but they have not listened so far.
"Theresa May should also take the opportunity the growing homelessness crisis to strengthen the law to help prevent homelessness happening in the first place, as Labour has done in Wales."
Labour MP Helen Hayes will be proposing the Homelessness Reduction Bill in October in order to lower the impact of Conservative policies on homelessness.
More from LabourList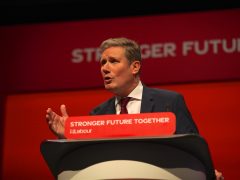 News
Keir Starmer has warned that the "fantasy economics" being pursued by the Conservative government will mean that households…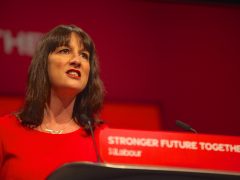 News
Rachel Reeves has called on Liz Truss to "immediately reverse her government's kamikaze Budget" as the Prime Minister…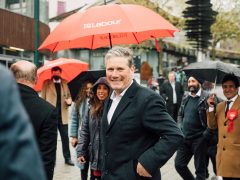 Daily email
2019 saw seats previously considered safe, Labour-heartland constituencies turn blue. Caught on the horns of Brexit, the party…