Jeremy Corbyn today puts a pledge to "renationalise" Britain's "treasured" health service at the heart of his bid for re-election.
The Labour leader, who has faced a wave of criticism over the video he made on a "ram-packed" Virgin Trains service, will move back on to one of his strongest campaign areas with a commitment to "end the privatisation" of the NHS and bring care provision "back into public hands".
Corbyn today mounts a fierce attack on the stewardship of the NHS by the Tories who, he says, have run the service "into the ground".
After an August which has been dominated by controversies over the rules of the leadership election, Corbyn's speech marks a return to one of the subjects on which Labour members feel most strongly. It also highlights an apparent weakness in the campaign of Owen Smith, a former lobbyist for a pharmaceuticals company – although Corbyn is not expected to mention his rival by name.
Today Corbyn makes three pledges in which he says he will:
End the "privatisation" of the NHS, bringing public services back into public hands;
End PFI contracts that are "leaking money away" from frontline services and instead put the NHS on a "secure financial footing";
Restore bursaries for nurses in order to "secure" the skills needed.
"The Tories have run our treasured National Health Service into the ground and we need to get serious about stopping them," Corbyn will tell an audience at University College Hospital, in London.
"The next Labour government would go further than reversing Tory cuts – it would deliver a modern health and social care service that is fully publicly provided and fully publicly funded.
"PFI continues to take money away from patient care while job and bursary cuts have crippled the NHS and disproportionately hit women who make up 77 per cent of NHS staff. And it's disgraceful that your life expectancy and standard of care can change so dramatically depending on your class, your job, your race and gender or the area you live in.
"Health, health financing and health inequality is a matter of paramount national importance. The Labour government I lead will ensure that money goes to patients not contractors, and that our NHS is given the resources to provide a top quality service as part of a program to rebuild and transform Britain so that no-one and no community is left behind."
Corbyn has been a longstanding critic of the increase in private provision within the NHS under the New Labour administration.
More from LabourList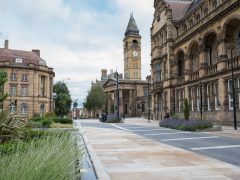 Comment
Labour won a historic by-election in Wakefield, our first such victory since winning Corby in 2012. This success…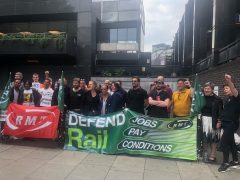 Comment
The general secretary of the RMT has, within the space of a week, become a television hero. It…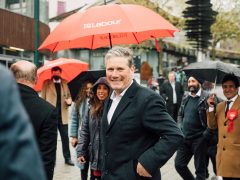 Daily email
"They know they are out of ideas and they are out of touch – and if they had…