MEP and former MP Siôn Simon has today been selected as Labour's candidate for the West Midlands city region mayor election.
Simon beat off competition from former Birmingham councillor Steve Bedser to secure the nomination with 71 per cent of the vote, receiving 2,718 votes. He said that the inaugural election of the metro mayor position, which will be held next May, "is a vital opportunity, amid Tory austerity and Brexit chaos, to bring real Labour government to the West Midlands".
The news was welcomed by long-time Simon ally and West Midlands MP Tom Watson, who said: "Siôn Simon will help us plan new & vital transport infrastructure, build new homes and work with industry & business."
As the Labour candidate, Simon is favourite to win the West Midlands contest next year. The newly created position will have more devolved power than its Greater Manchester and Liverpool region counterparts and, with four million people, oversees a larger area.
Simon began to spell out his vision for the role as he accepted the Labour candidacy today. "We can do a better job of running our own region ourselves than the Tories ever have of running it from London," he said. "We in the West Midlands can show that under Labour growth and prosperity go hand in hand with social justice. It doesn't have to be a choice, and in a Labour West Midlands it won't be.
"Let's really invest in skills and apprenticeships. This region is a world leader in advanced manufacturing; it's a great creative hub; we're uniquely placed in biotech with our many great universities and our super-diverse population. We need not just more jobs, but better jobs, and better paid job. And this new devolution is a means to get them.
"Let's build more houses that people can actually afford to live in. Let's have a sustainable, affordable, 24/7 public transport system that takes people where they need to get to, right across the region, at prices they can afford
"We need a West Midlands voice in the Brexit discussions. Scotland, Wales, Northern Ireland and the City of London can't be the only "special interests" at the table. The West Midlands is a £110 billion economy, and it's one that Whitehall doesn't understand. We need our case to be heard and our interests accounted for."
More from LabourList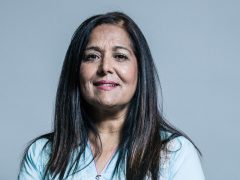 Comment
Boris Johnson's Conservative Party won a mandate to 'level up' the UK at the 2019 general election. The…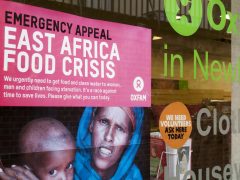 Comment
Someone in East Africa dies of hunger every 48 seconds. This is the result of the imperfect storm…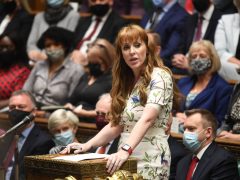 News
Angela Rayner has accused Boris Johnson of "watering down the rules to save his own skin" after the…