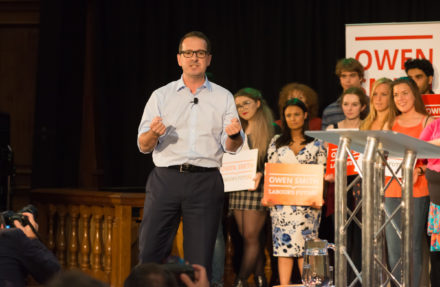 Owen Smith has warned Labour members that the party is further from winning power than at any point for nearly half a century.
The leadership challenger said Labour's ideas on key issues such as pay, inequality and nationwide growth had "never seemed so relevant" but said Jeremy Corbyn's turbulent reign meant the party had "never felt – in my lifetime at least – so far from power".
Smith told LabourList he thought Theresa May could still call a general election by the spring. In a wide-ranging interview he also laid out the risk to Labour from May's attempt to borrow the language of social justice and reset public perception of the Conservatives after replacing David Cameron.
Smith, born in 1970, has painted himself as the politician who could bring unity to Labour but in recent days has stepped up his attacks on Corbyn, who remains the strong favourite.
The two men took part in increasingly bad-tempered exchanges in last week's hustings as they debated the party's poor polling – including a TNS survey which showed a rating of just 26 per cent – and Smith said the Tories were now moving onto some of Labour's traditional territory.
"Theresa May went into her [leadership] election saying social inequality, economic inequality and insecurity in the workplace was the principal problem we face. She gave a 2,500-word speech that could have been delivered by a Labour prime minister in lots of regards. So the Tories recognise that these things are not only necessary – the sort of answers Labour's traditionally offered are the right ones.
"Theresa May's new policy advisor [Nick Timothy] has talked about the need for active industrial strategy in this country. Our ideas have never seemed so relevant. We have never felt so needed which is why it is so frustrating that we have never felt – in my lifetime at least – so far from power.
"Why would the public buy a pale facsimile of the Labour Party instead of buying the real thing? If the real thing were credible… so don't buy Pepsi, buy Coca-Cola."
Smith, who quit as shadow Work and Pensions Secretary in June, also said the new prime minister could be tempted to call an early general election to take advantage of Labour's divisions and to win a public mandate before the reality of Brexit, and its economic impact, begin to be felt. May strongly indicated she will not call a general election but then faced criticism of the fact she had claimed in 2007 that Gordon Brown was "running scared" of a vote.
"I don't think it's impossible we see an election before the end of this year. I certainly think it's possible there could be an election next May," Smith said.
"She has got a recession that is forming around our ears. She has got a Bank of England that is having to take more drastic measures than any that have been taken for 300 years in respect of interest rates. She has got a Brexit negotiation that is going to be incredibly difficult and illustrate to Britain that people were lied to in this country and she has got more ministers that she has sacked than she currently has as a majority and I don't think they are going to quietly. I wouldn't be at all surprise if Mrs May – who is a pretty ruthless and efficient politician – doesn't determine that she is better off holding an election sooner rather than later. "
"I think at the moment if the Labour Party said 'bring on an election' as Jeremy has done, well we are fools unto ourselves if we said that, because at the moment we would get hammered in an election."
Smith's interview with LabourList was carried out before Labour's ruling body, the NEC, won a Court of Appeal battle to restore the ban on members voting if they joined after January 12.
More from LabourList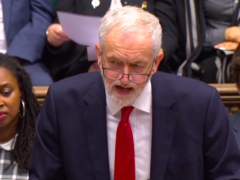 News
Jeremy Corbyn has invited other party leaders and senior backbenchers from across parliament to meet Tuesday, August 27th…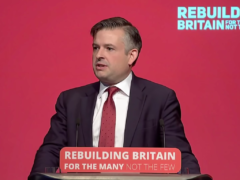 News
Jonathan Ashworth has called on Health Secretary Matt Hancock to stop silencing NHS staff, following a report that…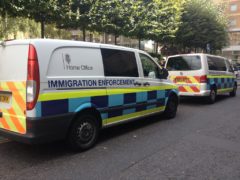 Comment
In May, immigration enforcement officers arrived at the Circus Street development in central Brighton. They were there to…