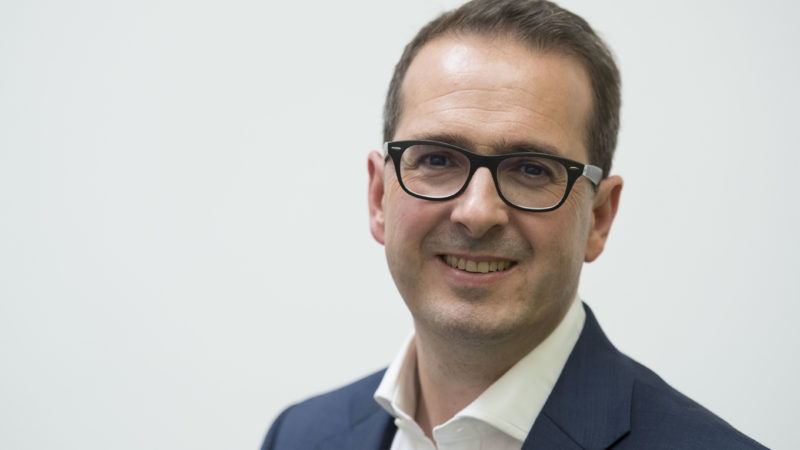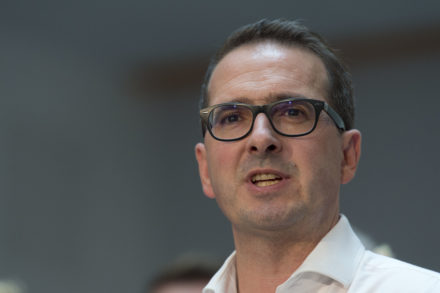 Owen Smith today strongly criticised the New Labour project which was ultimately "mistaken for the establishment" rather than standing up to it, saying he would oversee a series of measures to increase democracy in the party and avoid a repetition of the failures of the Iraq War.
The leadership challenger promised a "revolution in the leadership of Labour" to increase members' say in the creation of policy. He outlined bold plans to create a members' cabinet to advise MPs and the NEC on policy and political strategy, adding that Labour party conference must be "sovereign once again" and should sign off general election manifestos.
Smith, who worked as an advisor to Northern Ireland secretary Paul Murphy in 2002, went on to say the party should not lose touch with the principles which led them to seek power in the first place and would win power by doing what was right, not only what works.
"New Labour tried so hard to make sure it didn't alienate the powerful that I'm afraid too many people in our country, too many people in our movement, found it impossible to distinguish between the Labour Party and the very institutions it was supposed to challenge."
"A Party that was formed to take on the establishment ended up being mistaken for the establishment."
"Labour mustn't lose touch with the reasons that we seek parliamentary representation for, we mustn't loose touch with the values that we seek to put into practice in government.
 "Had we listened to the members we might have got it right on Iraq. Had we listened to the members we might have got it right on social housing, or PFI, or inequality," Smith said at a speech at Ely Valley Miners Welfare Club.
"And I know that one of the biggest fears of members making up their minds in this contest is that we will go back there again. To a period of top down control in the party, where members were to be seen but not heard. Well, I promise you, that will not happen if I am the leader of this party."
The Pontypridd MP drew on his experience marching in support of the miners' strike to argue the Labour Party should combine a social movement with parliamentary success. He said in order to put their principles into action Labour must "win power for the people" and get the Tories out of government.
"It was a true social movement that we saw then. And it contained moments of joy and hope alongside despair. But by many – especially in hindsight – it was seen as a moment of light in a period of great darkness. But nostalgia cannot blind us to the truth. It failed.
"We were beaten in the end, the miners were beaten, by the Thatcher Government that started the fight in the first place, and we were beaten by divisions in our Labour movement.
"As a teenager I marched back with the miners to Maerdy Colliery at the end of the strike when they went back to work.   I saw them.  They were utterly unbowed, but they were ultimately of course defeated.
"We've always been a social movement and a political parliamentary movement, and the two can, and must, go hand in hand.  The experience of the Labour Party in my lifetime tells me that with absolute clarity.  If we lose that unity then we fundamentally lose touch between those two parts of our movement; the movement in Parliament, and the movement in the country at large.
"And if we lose, then the people who really lose are the care workers, the workers in Sports Direct, the single parents; these are the people that we were created to represent, and they're still the people for whom we are the best chance."
More from LabourList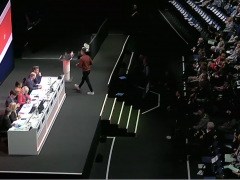 News
Labour conference has passed motions expressing support for an increase in funding for defence manufacturing to ensure that…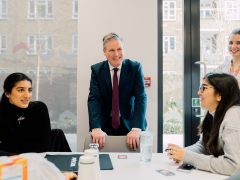 Comment
What a difference year makes. After delivering an optimistic vision for green, technology led growth in Brighton last…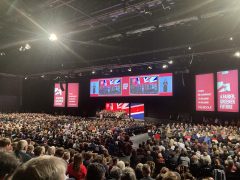 Comment
The mood in the conference hall this afternoon was markedly different to 2021, when Keir Starmer was heckled…