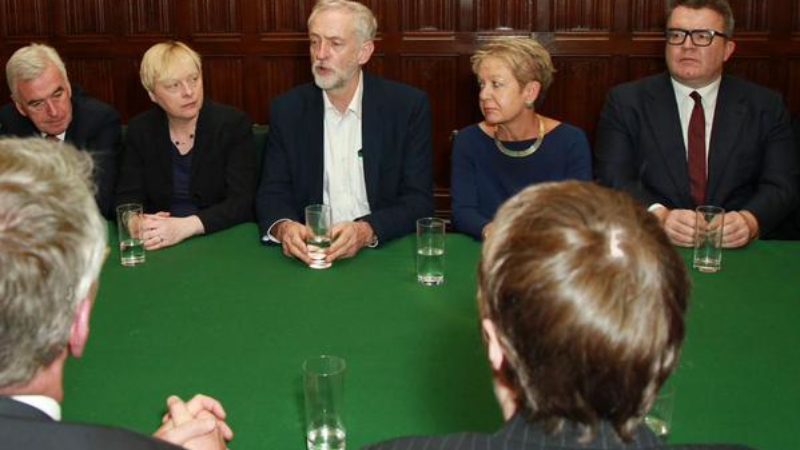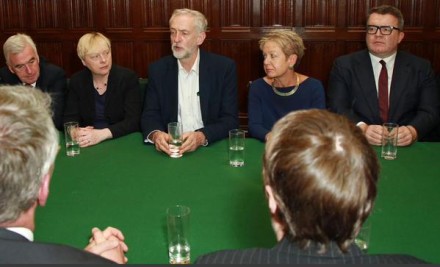 The Parliamentary Labour Party (PLP) is about to vote on whether to reinstate elections to the shadow Cabinet, reversing the only sensible thing Ed Miliband did as leader. It is a very bad idea in principle; in practice it will simply add to Labour's catastrophe.
It's bad in principle because leaders should be able to choose their own teams. No-one sensible would seriously expect a Labour cabinet to be elected, why a shadow cabinet? It was bad enough that after his 1997 landslide Tony Blair was required to keep the then elected team for a year as his incoming 1997-98 cabinet. Most of them were complete stars; I worked for one such. A few were not up to the job. A permanent such arrangement would be risible.
For moderate members who believe Corbyn is destroying the Labour Party, electing the shadow cabinet would be a self-defeating tactical blunder, playing into ultra-left hands. The current PLP would likely elect a sensible set of shadow Secretaries of State; they'd be spoilt for choice: Caroline Flint, Pat McFadden, Heidi Alexander, John Healey, Chris Leslie, Peter Kyle, Liz Kendall, Yvette Cooper, John Healey, Emma Reynolds, Lillian Greenwood, Julie Elliott, Ian Murray, Stephen Timms, Tom Blenkinsop, Bridget Phillipson, Rachel Reeves, Lisa Nandy and scores of others would all be in contention. It's a racing certainty that Corbyn's current team would all find themselves out of a job. Richard Burgon? Diane Abbott? Pur-leaze.
But, I am told, shadow Cabinet elections help PLP unity. Maybe in the 1980s they did. Now? Not so much.
First, it would make the situation more dysfunctional. Trying to imagine Corbyn chairing that new shadow Cabinet is impossible. Chaotic interface with the media is bad enough now. Before the sun set on results day the leader would resort to putting up the Abbotts and McDonnells to counter the common sense emanating from the shadow Cabinet.
Second, the dysfunction would be exploited by Corbyn and his coterie of ultra-left organisations in framing the excuses for Labour dropping below 100 seats at the next election. The ultra-left are already blaming PLP "disloyalty" for bad polls. What useful purpose is served by making it easier for McDonnell and Corbyn's pitchfork army to deselect sensible Labour MPs by the score? Meanwhile, the extra Tory attack lines would write themselves if their authors manage to stop laughing for long enough.
Third, Clive Betts and those who support his proposal should be very careful what they wish for. Simple reversion to the pre-2011 situation is not guaranteed. It needs a PLP vote, an NEC vote and a conference vote. Corbyn isn't going to agree to be the only Corbynista in his own shadow cabinet. He'll introduce a democratic centralist element to it. The General Council of his Keyboard Army will select some names to be distributed, including McDonnell, Abbott, Lewis and Burgon, and the rubber-stamping will be outsourced to his fan club. The idea is preposterous and, by the way, doesn't need a vote anywhere to introduce. Corbyn can use his army of backers to build his shadow cabinet in the same way as he used it to fashion a Syria position.
Fourth, the PLP would go back to its ancient Opposition pastime of navel-gazing. Permanent internal elections would once again become the prism through which all opposition to the Tories is seen. I went through four shadow cabinet election campaigns as a staffer. At the end of my first week as Ann Taylor's researcher, on 16 October 1992, Mick Fisher from Jack Cunningham's office gave me two pieces of advice: "never give a politician a document without keeping a copy for yourself. They will lose it, claim they never received it, and ask for it again." The other was "your main job is to get Ann Taylor re-elected to the Shadow Cabinet. All else is secondary to that."
Shadow Cabinet elections are a recipe for making a bad situation very much worse and I urge all members of the PLP to reject the idea. If possible, try to imagine a situation after the 2030 election, Labour's fifth defeat in a row, where most of the Trots have found another arena in which to play and many of the ingénue JC fan club members have worked out that winning elections is, in fact, a good idea and come on board. Imagine we have a sensible leader once again. Do we really want to be in thrall to the soft-left and remainder of the hard left all over again? I'd rather be winning elections, beating Tories, defending things like the national minimum wage and Sure Start, and forging a set of new tools to equip us for a new age. All over again.
Ian McKenzie was a researcher and then special adviser to Ann Taylor 1992 to 2001 and special adviser to John Prescott from 2001 to 2004.
More from LabourList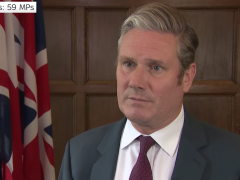 Video
Keir Starmer has declared that replacing Boris Johnson as Prime Minister with another Conservative MP is "not the…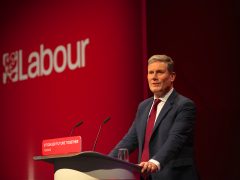 Daily email
Boris Johnson has finally agreed to go. Following an unprecedented number of resignations over the past few days, a…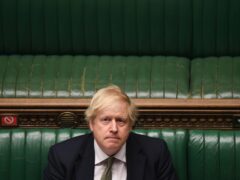 News
Boris Johnson has agreed to stand down as Prime Minister following an unprecedented number of ministerial resignations from…