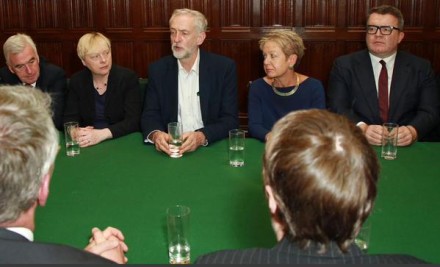 Jeremy Corbyn has left the door open to allowing Labour Party members to elect some shadow Cabinet ministers as MPs prepare to debate a plan to re-introduce regular votes to the leader's team.
Corbyn's aides said the make-up of shadow Cabinet, "including whether part of it should be elected, by MPs, by members, or by conference", should be part of a broader discussion about proposals for "democratisation" of Labour Party rules.
The spokesman was speaking in the run-up to another crucial meeting of the Parliamentary Labour Party (PLP) tonight – the first since the summer recess – at which MPs will discuss a proposal to restore the shadow Cabinet elections which were abolished by Ed Miliband in 2011. The then Labour leader won wide backing from MPs when he dropped the "huge distraction" of annual votes and moved to a system of appointments.
Tonight, however, MPs will debate a Clive Betts motion to reverse the Miliband reform. If approved then it could go to a formal vote as soon as tomorrow.
Betts has strongly denied the plan was part of any attempt to undermine Corbyn and last week told the BBC he had not been "plotting with people and trying to enlist support".
Left-wingers fear, however, that the reform could be used to rein-in Corbyn if, as expected, he is re-elected as Labour leader later this month.
Today Corbyn indicated an interest in allowing the wider Labour movement to have a say in some of the appointments to shadow Cabinet – a move which could offset any power grab by MPs.
A spokesman for Corbyn told LabourList: "Jeremy supports democratisation and reform of the party rules and structures. How the shadow cabinet is made up is one part of that debate, including whether part of it should be elected, by MPs, by members, or by conference. Any review also needs to take account of the need to represent regions and nations.
"If the motion to the PLP on Monday is passed, it will go to the NEC, and depending on what's decided there to conference, and needs to be part of the wider debate about party democratisation and reform."
More from LabourList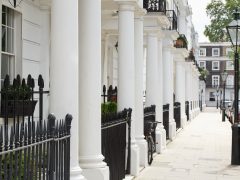 Comment
If you fancy a look at how the other half live, just take a stroll down Phillimore Gardens,…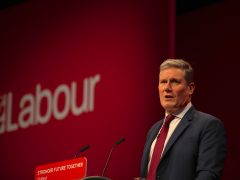 Comment
In 1997, Tony Blair swept to victory on a wave of optimism, declaring: "A new dawn has broken,…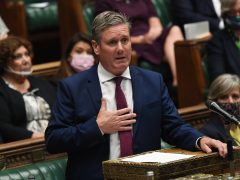 News
Keir Starmer's personal net approval ratings in the 'Red Wall' have fallen to its lowest level since September,…