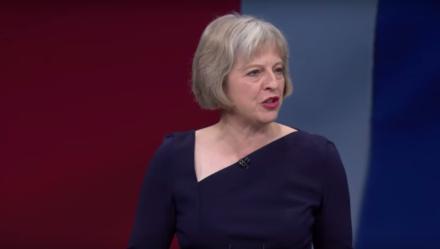 Labour has launched a substantial attack on Theresa May's "ludicrous" pledge to create a new wave of grammar schools.
Jon Ashworth has issued a stinging condemnation of Tory plans to expand selective education which, he says, will benefit a "select few".
In a major speech today May criticised Labour "dogma" and decided to lift the ban on new grammars as part of a series of schools reforms. The prime minister said all schools in England will be allowed to select the brightest pupils and said existing grammars would be able to expand.
"For too long we have tolerated a system that contains an arbitrary rule preventing selective schools from being established – sacrificing children's potential because of dogma and ideology. The truth is that we already have selection in our school system – and it's selection by house price, selection by wealth. That is simply unfair," May said.
Her intervention prompted an angry reaction from Labour who said the new prime minister was even more out of touch than her predecessor.
"It's utterly ludicrous for Theresa May to stand up and talk about creating a 'great meritocracy' and then in the next breathe announce a return to grammar schools.
"The Prime Minister can talk all she wants about delivering for everyone but what matters is what she does, and her actions reveal the Tories' true colours: working in the interests of the few while everyone else is left behind.
"Grammar schools won't improve the lives of the many; they offer nothing to help hundreds of thousands of our children who deserve the best start in life. In returning to this failed project Theresa May is shifting the Tories even further from the interests of ordinary people, further that even David Cameron who said that rejecting the stale old grammars debate was a 'key test' of whether the Tories were fit for government."
Ashworth, shadow Cabinet minister without portfolio, also said May must come to the House of Commons on Monday to explain why she is announcing a policy that was not in the Conservative manifest last year. Justine Greening, the new education secretary, was summoned to the Commons earlier this week after Government plans for new grammars were shown in a document photographed in Downing Street.
"Labour wants the best for all our children, not just the lucky few the Tories care about," Ashworth said.
"With class sizes soaring, unqualified teachers in our schools and tuition fees going up again there's no shortage of problems in education for the Prime Minister to have given a speech on, that she's chosen to focus on this old, discredited policy shows exactly how she intends to govern: for the few.
"Labour is committed to an education system for everyone, not just a select few, and we will be opposing this regressive policy every step of the way."
More from LabourList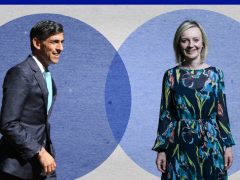 Comment
Rishi Sunak and Liz Truss have now gone head to head in six hustings with Tory members in…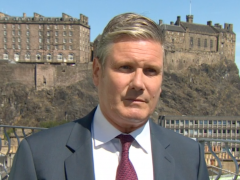 News
Keir Starmer has said that he will set out a "comprehensive set of proposals" to combat the cost-of-living…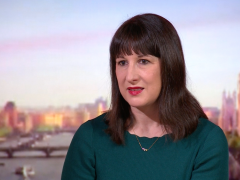 News
Rachel Reeves has urged the Tory leadership candidates to "stop playing to the gallery" and come up with…