It was a hot, July morning in packed public meeting in Gorseinon and I was being ripped into, in front of the TV cameras, by a Labour councillor from my own constituency. This was the start of the fightback from a poor 2015 general alection, on the road towards an Assembly election some 10 months later.
It may sound inauspicious, but it was what we wanted. The location was carefully chosen – we had just lost the Gower parliamentary seat to the Tories for the first time in a century. The heated contributions from the floor (even from our friends) were hard, but necessary. We wanted a no-holds barred assessment of what people thought about politics, and about Labour – and we were getting it. And we wanted the media to know about it too.
What followed was a year of public meetings, as open a manifesto process as the party has ever run in Wales and a hard fought, ruthlessly targeted campaign. Under the banner Together for Wales we started the process of rebuilding the Welsh Labour brand. And it paid off. Winning 29 seats out of 60 was well in advance of where people were predicting. Many amongst the, largely clueless-about-Wales, London political media seemed to think we had lost out, failing to grasp that Welsh Labour's absolute high-water mark throughout the 17 years of devolution is 30 seats. For the campaign team it was a well-earned and hard fought win, with every single Labour-Tory marginal seat – including Gower – going red.
There's no such thing as a perfect campaign, and I've stated on many occasions that I see this election only as a staging post in a much longer campaign to reconnect with those voters we've lost along the way. Our share of the vote fell, certainly those Labour-Tory marginals remain just that, and a mishmash of Plaid and UKIP surges in the Valleys requires a new, different and a community-rooted response from our local parties. But, there are things our campaign – and our longer-term success in Wales can help teach the wider party.
On message – it was clear to us in Wales that the 2015 campaign had not won, or even really addressed the key economic arguments that impacted both businesses and households. We were careful to offer people the positivity, and ambition that they have a right to expect from a Labour government. We set out again and again our pro-business credentials – and could point to hard-won successes too – unemployment lower than London or Scotland and record inward investment figures out-stripping anything achieved in the days of the Welsh Development Agency. On the steel crisis, the Welsh Labour Government made a clear decision at the outset to move it out of the political sphere and, even in the heat of the campaign, to work with anyone – including the Cameron Government – to try and win a sustainable future for the industry.
On public services, we kept our messages very simple. We were half way through a decade of delivery that would have been torn apart by a Tory-led coalition in Cardiff Bay. We could point to record GCSE results, closing the attainment gap – and the gap with England and we could point to a planned improvement journey for our schools. On the NHS, we were able to use the junior doctors strike to show a UK audience that Wales was different – to show that Welsh Labour was different. Whilst we were able to introduce a living wage into the Welsh NHS, English patients were looking at picket lines outside their hospitals. And we never lost an opportunity to connect what we were doing in government, and what we wanted to do in government, with our Together for Wales strapline. We believed really strongly that people wanted to feel good about their country, and were not warming to their hollow howls of rage from the opposition.
Our top pledges were ambitious – but simple, and in a move that bamboozled the opposition, they were launched all at once on the shopfloor of Airbus in North Wales. We wanted to present a single plan – not drip feed policy announcements to a public hard pressed for time. And by opening up our manifesto process to the public – and not just party members – we had a continuous reality check of what really mattered and what mattered only to us.
Finally, we had a superb, well-resourced campaign team. We had young, but well-trained, bright and hard working organisers in all our key seats. Those suggesting that the 2015 result was lost organisationally were proved totally wrong by Wales in 2016.  There was nothing wrong with the idea of having millions of conversations, but it is about making the conversations meaningful, fronting up, listening to the voters and turning their concerns into visible action and plans for the future.
After another public grilling – this time on live TV – a local hospital campaigner came up to me to say well done for surviving another ordeal. He'd spent the last couple of years fighting against local service change, and being very angry with the government. Then, following action we'd taken and a fresh, inclusive consultation being held locally, the anger gave way to constructive participation. He had even joined the party. "It wasn't like we expected you to agree with everything we said," he told me, "just that we wanted a sign that you were really listening."
This kind of politics isn't really, despite the title of this piece, quintessentially Welsh – it is quintessentially Labour. In London, Sadiq Khan's superb campaign also showed that Labour can win, right now in 2016, when the politicians give our organisers and volunteers the things they need. Clear messaging, strong leadership, and a willingness to reach out to the public, even when they've got hard things to say back to us.
Carwyn Jones is Welsh Labour leader and First Minister of Wales
More from LabourList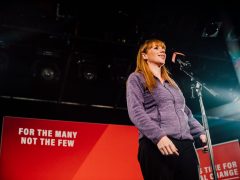 News
Labour's deputy leader Angela Rayner has launched a series of councillor training sessions with the aim of boosting…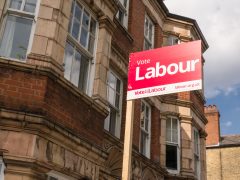 News
Submissions closed at 5pm today for those wanting to respond to the call for evidence put out by…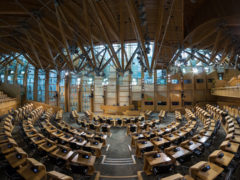 News
Scottish Labour has confirmed that it will be seeking support from other parties and tabling a motion of…