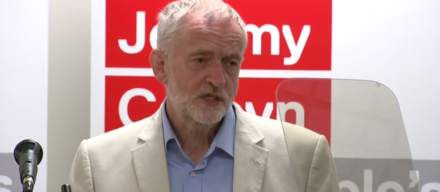 The Jeremy Corbyn campaign will today seek to emulate the success of Bernie Sanders' "surge" by making 10,000 calls to Labour members and supporters.
Jeremy for Labour will harness a canvassing phone app to turn the final full day of voting into "Super Tuesday" amid suggestions from commentators that the incumbent could match his scale of victory from last summer.
Some 5,500 volunteers, including some operating from their own homes, have so far made around 100,000 calls simply through use of the app, on top of using traditional regional phonebanks, Corbyn's team said.
Voting in the contest closes at 12pm tomorrow with Corbyn expected to defeat Owen Smith comfortably.
Last night the Corbyn campaign said they had sought inspiration from Sanders, who ran an insurgent-style campaign for in the race for the US Democratic presidential nomination which pushed Hillary Clinton hard for many months despite an absence of big donors.
The Corbynistas staged more than 50 "campaign call-outs" in which activists were given political updates and training on how to use the app. Now they hope its success will provide a platform for taking on the Tories.
"Developing new and innovative and collaborative ways of campaigning, drawing on the talents of our new mass membership, will enable Labour to communicate with more people at the next General Election," said a spokesperson for Jeremy for Labour.
"Our membership is one of our greatest assets, and our campaign has been about bringing people together. Giving members the tools to reach out to voters will bolster Labour's ability to put forward our plan to rebuild and transform Britain, so that no-one and no community is left behind".
Volunteer Rita Potter said she had taken part in the campaign because she wanted to do "something practical" to try to replace the Tories.
"I joined the Labour Party early in 2015, having spent my spare time volunteering to provide food parcels, clothes and top ups for gas and electricity metres for families suffering from benefit sanctions and the bedroom tax.
"The phone app is so straightforward to use and gives me the choice of joining a group or working from home whenever time allows. The way my cumulative total kept mounting up encouraged me to keep going, realising that there are hundreds of thousands of Labour Party members to contact during the leadership election period."
Yesterday Smith said Corbyn should have been given longer in post before a challenge was launched in the aftermath of the EU referendum on June 23.
"I wasn't in favour of there being a challenge," Smith told The Guardian.
"But once a challenge had been made [initially by Angela Eagle] then I felt I needed to stand because I felt that I had something to say about the future of the Labour party, and a lot of other people in the PLP felt that about me, which is why they asked me to stand."
More from LabourList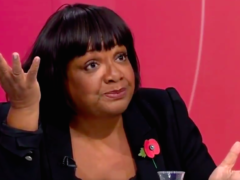 News
Shadow Home Secretary Diane Abbott has said that ending freedom of movement on 31 October "will create chaos,"…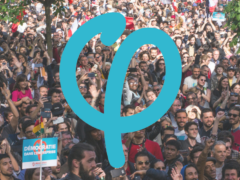 Comment
"Qu'ils s'en aillent tous!" – Jean-Luc Mélenchon In the centrist imagination, "populism" is understood as a caustic, anti-democratic…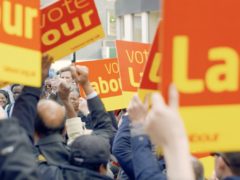 Comment
In my previous article on trigger ballots, I wrote about how it has become much easier to "trigger"…