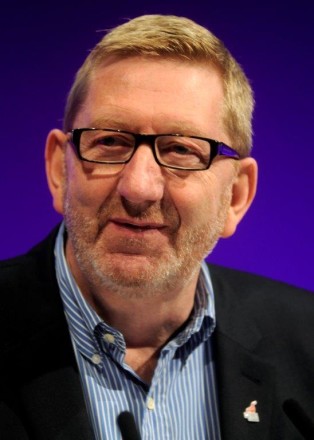 Len McCluskey today told big business that Brexit must not be used as an excuse to cut jobs as he delivered a strong attack on the "dismal insularity" of Leave campaigners.
The Unite general secretary said "out of the EU must not mean out of work" as he called on trade unionists to use the aftermath of the referendum to fight austerity.
In a passionate address at TUC annual congress, McCluskey also set out his belief that millions of people had voted Out because they wanted to "give the establishment a kicking".
Business leaders and politicians used the final weeks of the referendum campaign to warn of the risk of job cuts and the overturning of investment commitments if Britain voted for Brexit but their warnings were ignored by 17 million people, including around a third of Labour voters.
"We took the case for EU membership up and down the country, and fought for the voice of working people to be heard in a campaign dominated on both sides by Tories, but we did not prevail.
"Now this [trade union] movement has to pick up the pieces to protect workers' rights, to defend jobs against the background of an unsympathetic government and growing economic uncertainty.
"We also need to recognise why we lost – above all, why so many industrial communities voted to Leave.
"It shouldn't be a mystery. Far too much of Britain has been left behind by globalisation. Whole industries have disappeared, leaving communities derelict and generations without hope.
"Pile on austerity and cuts in services on top, with relentless downward pressure on wages, an elite that has passed the burdens of the crisis onto the less fortunate and it is not surprising that millions of people, including significant numbers of our members, voted to give the establishment a kicking."
A raft of economic data since the June 23 vote has showed there was not an immediate slowdown in the months after the vote but City forecasters have warned of a longer-term hit to the British economy.
Today McCluskey, who runs Britain's biggest union, also said business must not use Brexit as a "smokescreen" to slash jobs.
"Nor must Brexit be used as an excuse by big business to cut jobs and investment in Britain. A shadow hangs over too many workplaces today – productive factories like Ford at Bridgend now have their future thrown into doubt.
"We are ready to work with employers to overcome any genuine problems that may exist. But we are not prepared to see Brexit used as a smokescreen for further disinvestment from Britain. Out of the EU must not mean out of work."
As conference debated Brexit this afternoon, McCluskey struck a defiant tone about the vote, which had been preceded by recommendations to Remain from many of Britain's largest trade unions.
He told union members to seize the moment to help reshape the economic debate which has delivered six years of public spending cuts since 2010.
"This is an opportunity to reconnect with our members in abandoned communities, an opportunity to break with failed economics and to start the debate as to what sort of country we want Britain to be," he said.
TUC annual congress runs from Sunday 11 to Wednesday 14 September in Brighton. To see the rest of our coverage go to LabourList's trade unions page.
More from LabourList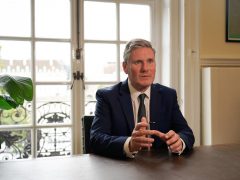 News
Keir Starmer has declared that he intends to "take suggestions" and continue discussions about his preferred rule changes…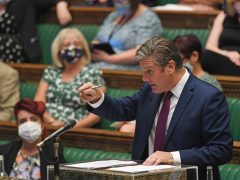 Comment
Keir Starmer would be forgiven for heading down to Brighton for Labour conference this weekend feeling slightly more…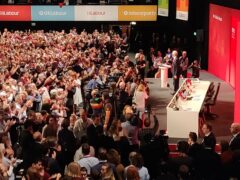 Comment
Labour conference 2019 may only have been two years ago, but in many ways it feels like it…