Immigration has become one of the most polarising issues in the UK and a key battleground in the debate over the Brexit deal. It has become the symbol of how we "take back control". Theresa May rubbished a points-based system for giving us too little control. She sanctioned the construction of a wall at Calais. This week she will tell the UN that tens of thousands of economic migrants are posing as refugees and assert her right to control her borders.
Sadly, fear and misinformation dominate the immigration debate in the UK. Commentators and politicians use sensational language, fail to contextualise immigration targets and often conflate immigration with asylum. This will do nothing but further erode trust in the system.
Let's put this debate into context.
The UK is growing. By 2024 our population will be around 69 million people. The UK is ageing. Our fertility and mortality rates are falling, and by mid-2039 more than one in 12 people will be over 80.  In the next 10 to 15 years the Baby Boomer cohort will begin to retire. This will put significant pressure on public expenditure, affect voting behaviour and impact the wider economy. The UK is also becoming increasingly diverse. The proportion of people who identify as white British is falling, and the amount of people who identify as "mixed" has been growing at an annual rate of 6 per cent between 2001-2011.
Migration is the biggest driver of demographic change in high-income countries like the UK, but it is also the most volatile – dependent on both migratory trends and government policy. Last year net migration amounted to 330,000 – more than half of which came from countries outside of the EU. This figure includes international students, family re-unifications, refugees and Britons entering and leaving the UK, as well as migrants coming for work. Yes, migration influences the supply of skills in the labour market and can fill gaps in short to medium term but, no, it is not a solution over the long-term.
With this in mind, what should Labour's immigration policy be?
Firstly, we need to stop conflating immigration with refugees. The UK has received only 3 per cent of recent asylum application in Europe in 2016 and received only 0.2 per cent of Syrian refugees. The UK also has an opt out from EU asylum policies but still benefits from the Dublin Protocol which allows us to repatriate asylum seekers back to their first port of call. We have a responsibility to protect refugees. The public need a better understanding of the asylum system and its entitlements, which for instance means asylum seekers are not allowed to work.
Secondly, we need a proper population policy to contextualise immigration. Net migration figures are meaningless otherwise. The EU has a target to achieve 2 per cent population growth per year. The Scottish Government has a similar strategy based on this target. A strategy which set out what skills and expertise we need, where, and in what sectors would enable the Government to justify migration figures based on our economic and strategic interests. It would also better enable us to match supply with demand for skills, address barriers to developing productivity and skills, and develop a plan for investing in the education and skills training necessary to fill these gaps internally.
Thirdly, we need to better understand people's fears about immigration – and separate economic fears from cultural fears. Whilst they are related, they are not the same and need to be addressed in different ways. British identity is also largely regional and exhibits an urban-rural dimension, as well as now an inter-generational dimension. All of these need to be mapped and fully understood.
Fourthly, we need a clear message. It's no good telling the electorate that migration is good but then saying we'll slap controls on it. It's confusing. Having a population strategy, backed up with an economic plan and with a full understanding of people fears will help construct a clear narrative.  
And finally, Labour has a responsibility to lead. It is when we pander to fears, rather than lead, that we lose. It is possible to make the case for immigration whilst understanding and framing this around people's fears. By failing to do this we vacate the space for parties like UKIP.
This is a challenging issue. It is not one that exists in isolation. It is part of and has an impact on a whole range of other policies. Generally, people feel less threatened by immigration when they feel their standard of living is improving and when they feel they and the economy are doing well. Fear and opposition to immigration needs to be dealt with in the context of what people care about – values, access to quality public services, housing and jobs.
There are a few things we can do in the short-term: better communicate our position, invest in improving skills, explore temporary visas for asylum seekers which would allow them to work, remove international students from migration figures; but this is a long-term process. A culture of setting arbitrary targets we cannot meet has eroded trust in the system and in political promises. It will take time to build back this trust and to establish a more balanced narrative on immigration.
Jessica Toale is a political and international development consultant and former political advisor to two Shadow Secretaries of State.
More from LabourList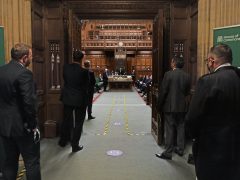 News
Tory MPs abstained on a motion put forward by Labour today against government plans that the opposition party…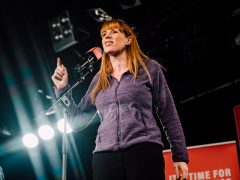 News
Angela Rayner has demanded that the Conservative Party apologise after Labour's lawyers wrote to the director of public…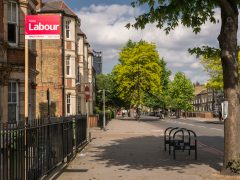 Comment
Labour is meant to be the party of the people. Rather than relying on a favourable hearing in…