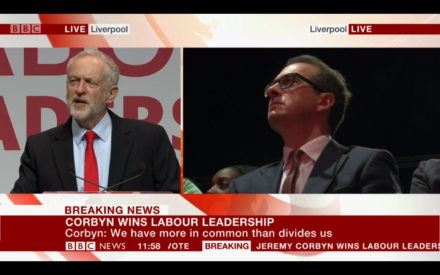 Jeremy Corbyn is now more popular among more Labour Party members
The re-elected leader did even better than last year, when he won a landslide against Andy Burnham, Yvette Cooper and Liz Kendall. This year there were more members, supporters and affiliates eligible to take part (654,006), more votes cast (506,438) and Corbyn received a higher share of the total (61.8 per cent compared to 59.5 per cent).
Leaders must look outwards, not inwards
The veteran left-winger struck an apparently consensual tone in his victory speech, admitting that "things are often said in the heat of the debate" that people later regret. This was a rather different approach to that offered during the week when he told the BBC, bluntly, that if re-elected the party could expect "the same Jeremy Corbyn that I've been through the last year and the last 30 years in Parliament".
He also praised his beaten rival, as is the tradition, but spent a considerable chunk of speech on attacking Theresa May's government which, in a snappy slogan, he dismissed as simply "David Cameron's government with a new hard right edge".
Corbyn and his team have learnt since last year
His words in the moment of victory amounted to a more professional speech than last year, when his efforts were promptly derided on newspaper front pages, in particular his unintended anti-soundbite on young people when he urged: "Let's give them the space for that fizz to explode into the joy we want of a better society." Today he sounded more fluent, wasn't thrown by one minor stumble, and had a few clear messages of unity, fighting the Tories and tackling Britain's social problems.
Backbenchers have also changed their strategy.
Chuka Umunna appeared on television within minutes of the result, declaring: "The leadership issue is settled now and we've got to move forward." It was a blunt statement from someone who still carries the hopes of many centrist Corbynsceptic MPs. It was also in contrast to some from the party's "old right", who believe the best way to defeat the leader is to engineer a contest every summer until he is finally broken.
Proof that Labour members are divided by dates, as well as doctrine.
Corbyn won a decisive victory overall but was soundly beaten among long-standing activists. Owen Smith carried the day among members who joined before May 2015, winning 63 per cent of the vote, according to number-crunching from Election Data and YouGov. Only 48 per cent of this year's selectorate were members before the general election.
Taciturn Tories aim to tarnish all of Labour, not just Corbyn
Government ministers have emerged from a quiet period to attack the entire Labour Party, not just the leader, with a narrative of divisions. Patrick McLoughlin sought to tie together Corbyn and his fractured parliamentary party today when he said: "Labour are too divided, distracted and incompetent to build a country that works for everyone. 172 Labour MPs don't think Jeremy Corbyn can lead the Labour party – so how can he lead the country?"
The Tories haven't yet zeroed in on Corbyn's personality and policies – although that will happen in time, as shown by their ruthless attack on Ed Miliband in the year before the last general election. For now, they just want to diminish the entire Labour Party, perhaps in the belief they will face someone other than Corbyn in 2020.
More from LabourList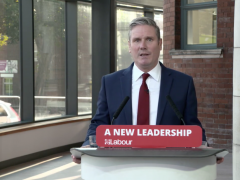 Daily email
New polling has found high levels of consensus among the British public on the economy. Clear majorities were…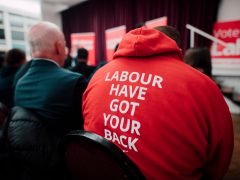 Comment
Values matter: what we and those around us hold dear is one of the biggest predictors of political…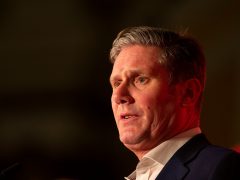 News
Keir Starmer will use his first conference speech since becoming leader to promise Britain that the party he…