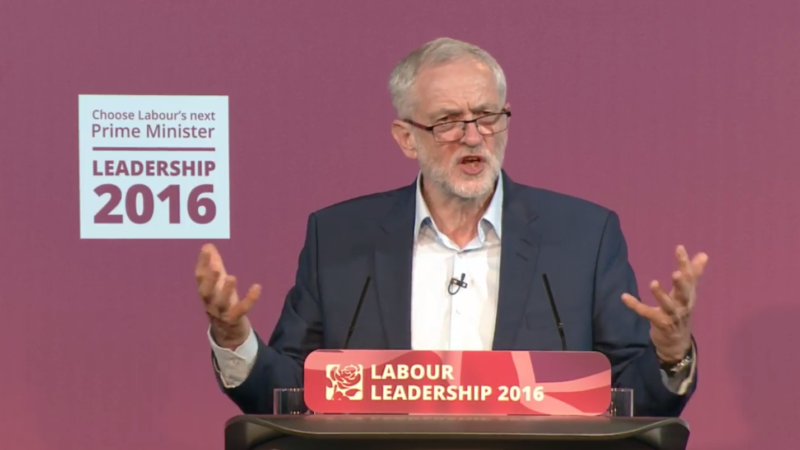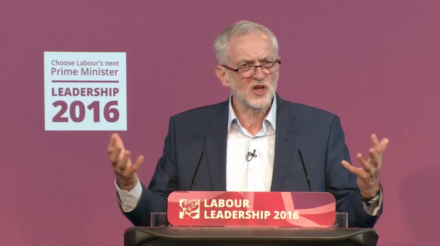 Prominent Corbyn ally and Shadow Chancellor John McDonnell has urged for unity following the re-election of Jeremy Corbyn today.
Reacting to Corbyn's victory, in which he received over 300,000 votes, McDonnell said "I don't want any division now – I want people to come together", and that "nobody will vote for a party divided". Shadow Health Secretary Diane Abbott also said that "we've wasted too much time pointing our guns at each other. They need to be pointed at the Tories."
Defeated candidate Owen Smith has said he "fully accepts and respects the result" and "will reflect carefully on it and on what role I might play… to help Labour win again". He has scotched talk of a split, saying "despite present divisions, we have to stick together in for the long term." He added: "Let's work together to renew this movement and take the fight to the Tories."
Welsh First Minister Carwyn Jones has said that this summer "has not been a happy period for the Labour Party."
"The country has been denied functional… opposition they've a right to expect", Jones said. "We must work hard now to put that right."
Scottish Labour leader Kezia Dugdale said that the focus must now be on harnessing "the energy and enthusiasm of our movement into real change for people"
Jennie Formby, one of the Unite union representatives on Labour's NEC, said that Corbyn's victory should mean that the party's ruling body show the leader more support. She tweeted: "With Corbyn's mandate this clear I'm looking forward to NEC meeting today where we can show we're a united team behind our elected leader".
Tim Roache, General Secretary of the Smith-supporting GMB, said that "now is the time to unite behind our democratically elected leader."
Writing online, Roache said: "Every day that the headlines are about procedural issues or what argument broke out at a PLP meeting is a day when we're speaking to the concerns of the political elite rather than the people we are supposed to represent. It might be good geek fodder but it won't win us a single vote. The responsibility to move on is on all of us – from the Party membership, to the PLP and the leadership too. We all have to make this work.
"Let's get it out of our system this weekend then get on with taking the fight to the Tories as a credible, vibrant, campaigning opposition. We will never be forgiven if we don't."
Anti-Corbyn groups within the party have also reacted to the news. Labour First has sent out an email to supporters, saying that they "take heart that over 193,000 votes were cast against Corbyn."
However, the group has said it will not row back its opposition to Corbyn, saying that the result does not change a number of "fundamental truths".
"Labour will only be able to win in 2020 with a Leader who can connect with mainstream voters," the email says. It adds: "Until then our job is to effectively expose and oppose the attacks of this Tory government on public services, social justice and working people's living standards but also to fight to defend mainstream policies such as Trident renewal, to defend hard-working MPs and councillors from sectarian de-selection threats, to maximise the moderate voice in the party structures at all levels, and to seek to bring in rule changes that will bring stability back to the party."
Progress has set up Stay In Labour, an initiative to convince Corbynsceptics not to leave the party. In an email to supporters, its director Richard Angell said: "You, like me, are probably disappointed at the result. Many will share my fear for the Labour party and the prospects for our hardworking members of parliament at a general election, whenever Theresa May calls it (my money is still on May next year). But I refuse to give up on 120 years of history because the hard left have control for 12 months."
Unsurprisingly, the news of Corbyn victory was greeted warmly by Momentum, whose supporters could be seen celebrating as the result came through:
More from LabourList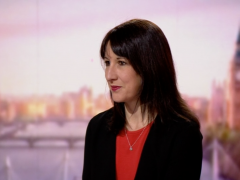 Video
Andrew Marr Show Rachel Reeves, the Shadow Chancellor of the Duchy of Lancaster who leads on Tory cronyism…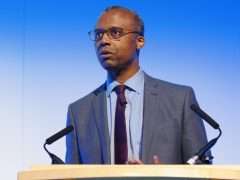 Comment
No matter your race, ethnicity or background, we all deserve fair treatment for the effort we put in.…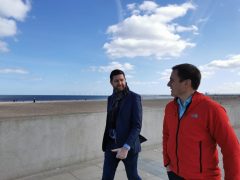 Comment
The elections coming up on May 6th are the biggest our country has seen outside a general election…