You may not know it but today is a huge day in our country's history. It is Big Trade Deal Day. Or at least it should be. It is the brainchild of the Brexit Secretary but he does seem to have gone a bit cold on the idea now the day of reckoning has arrived.
It was back in July that David Davis, with more than a tinge of over-confidence, informed us in a blog for Conservative Home that this very day would see the Government immediately begin a range of global free trade negotiations. He said:
"I would expect the new Prime Minister on September 9 to immediately trigger a large round of global trade deals with all our most favoured trade partners. I would expect that the negotiation phase of most of them to be concluded within between 12 and 24 months. So within two years, before the negotiation with the EU is likely to be complete, and therefore before anything material has changed, we can negotiate a free trade area massively larger than the EU."
It is not clear why the new Secretary of State for Exiting the European Union chose this particular day but I haven't seen the Government making good on this claim this morning. The Tories are up to plenty today – mostly trying to take Britain's education policy back to the 1940s – but they definitely have not triggered a large round of global trade deals with all our most favoured trade partners. I'd like to think we would have noticed. At Open Britain, the new campaign seeking a close relationship with the EU after the vote to Leave, we won't let David Davis forget this claim. The clock is ticking – he has two years to get the trade deals he promised finished.
David Davis getting it wrong is always funny. But this is extremely serious. During the referendum campaign, Davis and his allies in the Vote Leave campaign were arguing for Britain to cut itself off from its largest trading partner – the EU – and seek global free trade deals instead. The wishful thinking that informed Davis' prediction dominates the trade policy of those who wanted us to Leave the EU. They think it will be easy, when all the evidence shows they have a mountain to climb.
The first rock face they come to is the lack of technical trade expertise in Whitehall. UK trade policy has been intertwined with Brussels for 40 years, meaning that our government has nowhere near enough trade negotiators. Liam Fox appears confident that existing civil servants can be retrained, but clearly this will take time. Hiring outside consultants will cost a fortune. It appears obvious that capacity within the public sector will need to be built before the Government can even think about developing its own trade policy.
Second, in order to negotiate free trade agreements, Britain will need to fully join the World Trade Organisation. All other 164 member states will have a veto. And the technical barriers to entry are considerable. Britain would need to set tariff rates on every conceivable product being imported from every conceivable country. These would then need to be negotiated with other WTO members. This tortuous process could take years.
The third point is most important. One of the things that makes Britain most attractive to global trading partners and investors is our place in Europe's single market. As the world's largest economic bloc, the knowledge that selling a product in Britain is no different to selling it in Bulgaria is a huge driver of trade. So for as long as our trading relationship with the EU is uncertain – and at the moment the Government will not even comment on this vital issue – countries around the world will be less willing to talk trade with Britain. At the G20 summit in China, the governments of the US, Japan and Australia all delivered this message to the Prime Minister.
The EU is far and away Britain's biggest trading partner, buying 44 per cent of all our exports. Furthermore, as we have seen, the UK's relationship with it is the most important factor in our ability to negotiate free trade agreements with third countries.
For Mr Davis to achieve his ambition of quickly concluding trade deals with nations around the globe, he must confirm that Britain will remain a full member of the EU's single market. The Government should try to be a member of the single market, which gives us far more benefits than just tariff-free trade for goods – it is essentially a domestic market of 500 million consumers, with a common set of rules. Continued membership of it would preserve our most important trading relationship; keep British participation in EU trade deals, and make us much more attractive to global trading partners.
The Prime Minister says she is unwilling to give "a running commentary" on this issue. But if she does not act, she will soon find that Britain will become a spectator, rather than a player, in the vital and lucrative game of global trade.
Pat McFadden MP for Wolverhampton South East and a leading supporter of the Open Britain campaign.
More from LabourList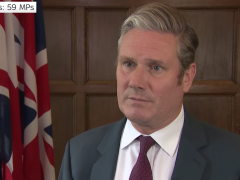 Video
Keir Starmer has declared that replacing Boris Johnson as Prime Minister with another Conservative MP is "not the…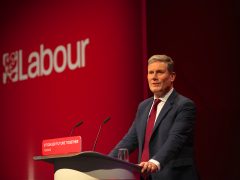 Daily email
Boris Johnson has finally agreed to go. Following an unprecedented number of resignations over the past few days, a…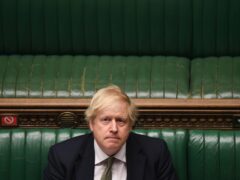 News
Boris Johnson has agreed to stand down as Prime Minister following an unprecedented number of ministerial resignations from…