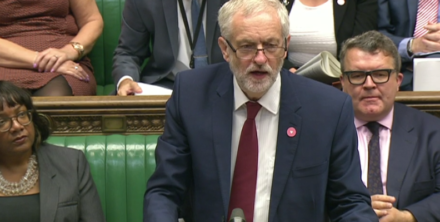 Housing is Jeremy Corbyn's go-to PMQs topic – and with good reason. It is broad enough as an issue to resonate with swing voters as much as the passionate Labour grassroots, and after six years in power, the Tories are still a way off getting to grips with the crisis.
So it's easy enough to see why Corbyn goes back to it so often: it's always topical. But it can be frustrating to see him stick to a single subject over the a series of questions, as he did today, when the big stories are about Government failures elsewhere. Twice in the past he has gone big on housing while junior doctor strikes dominate the airwaves. We can only presume he is working towards something bigger.
But why did he not take Theresa May to task over the lack of clarity over Brexit – and Cabinet minister David Davis' suggestion this week that the UK will actually leave the single market? May's "Brexit means Brexit" mantra is not a plan for leaving the European Union; it's not even a proper sentence. When Corbyn is styling himself as the inverse of vapid politicking, he can surely make hay on this.
Why did he not push May further on workers' rights and employee representation while the Sports Direct saga brings these bread-and-butter Labour issues into the public consciousness? Corbyn can make the case for stronger protections for workers with his eyes closed.
And why was the Prime Minister not questioned on her secret plans to bring back grammar schools? We know that Corbyn is a genuine and passionate opponent of the social division they institutionalise, but he said nothing.
It is small things, like taking such a cavalier attitude to PMQs, that leave many in the party in despair over his leadership. If, as we suspect, he is re-elected later this month, it wouldn't take a great deal to improve on performances like this. All it requires is a little forethought.
And if you are going to stick to one topic, in face of it all, ensure you have a good enough briefing that you can hit back instantaneously. May's ludicrous suggestion that each council house sold under Right To Buy had been replaced was passed by, apparently forgotten.
No one is expecting Corbyn to roll out the zingers – his attempts to have a jovial dig about the UK's Olympics medal "bragging rights" at the G20 didn't even seem to have a set up from which it could fall flat – but there is room to be the serious politician in the room.
May, who in all other areas is attempting to be businesslike and sober, appears to have incurred the dreadful misfortune of inheriting Cameron's gag-writer. As Corbyn railed against rogue landlords, the PM had other rails in mind. "This is everything we need to know about modern Labour," she said. "The train's left's the station, the seats are all empty, the leader's on the floor, even on rolling stock they're a laughing stock."
While Corbyn raises serious concerns about the housing crisis, May can crack all the gags she likes. It doesn't look great. But until the Labour leader can prove himself a more versatile and sharper Commons performer, the Tories won't feel the heat.
More from LabourList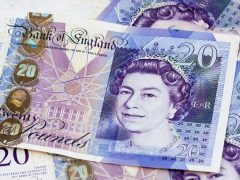 Comment
As the cost-of-living crisis bites, Labour needs long-term structural answers to growing inequality. Basic income provides such an…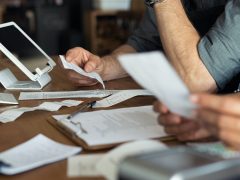 News
Half of 'Red Wall' voters would be more likely to vote Labour in a future general election if…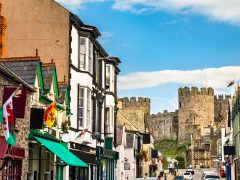 Comment
The headlines are straightforward: Labour gained 68 seats, the Independents gained six seats, the Lib Dems gained ten…