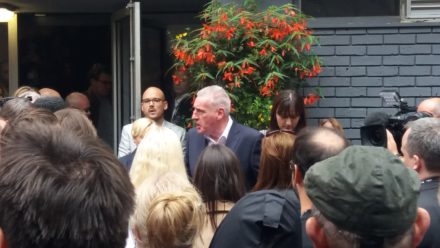 A succession of senior Labour MPs today issued a rallying cry to critics of Jeremy Corbyn to say in the party, fight back and reject "revolutionary socialism".
Former shadow Cabinet ministers including Hilary Benn, Chris Leslie and Vernon Coaker, as well as Ruth Smeeth, signalled the start of the backbench fightback with a series of impassioned speeches demanding a "sensible, centre-ground" Labour Party.
The conference rally, organised by Labour First in a Liverpool city centre pub, was so busy that it spilled over into the street outside, where activists stood through rain to hear MPs set out their determination to stay and fight for their values, just 24 hours after Jeremy Corbyn achieved a second landslide in the leadership contest.
"It is incredibly important you don't give up and you stay in the Labour Party," Leslie, the former shadow Chancellor, told the crowd.
"For me and my beliefs, I cannot give up on my belief in parliamentary democracy. We did not choose revolutionary socialism.
"I care passionately about national security and showing the British people we can keep them safe
"I also care passionately about telling the truth to the electorate and not showing them we can shake the magic money tree in parliament and pay for everything [that way]."
Benn, whose sacking as shadow Foreign Secretary this summer triggered a frontbench revolt, was greeted with a huge cheer when addressed the crowd.
He avoided any criticism of his former boss, however – issuing congratulations to Corbyn – and sounded a note of conciliation when he said: "We are like a large family and we have put disputes and disagreements."
It was Smeeth who had, perhaps, the biggest impact on the crowd. The backbench Jewish MP, who has been subjected to a wave of anti-Semitic abuse, declared: "If I am staying in our Labour Party, then so should you."
Tom Blenkinsop tried to quell talk of a party breakaway in the party following Corbyn's re-election by saying: "We are not quitting and we are not splitting. This is our party and we are not leaving."
And, in a reference to the centre-left's struggle to regain the leadership, he added: "It will take a while and we are in it for the long term."
Coaker told the crowd Labour faces an "immense crisis".
"You can do nothing at all without power. 
People say it's boring to continue to repeat that. I may be wrong but I'm going to repeat it and repeat it and repeat it."
More from LabourList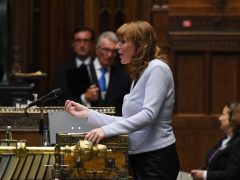 News
Angela Rayner has said Boris Johnson was either "negligent or complicit" over the sexual misconduct allegations made against…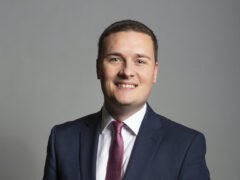 Comment
This weekend, I marched through the streets of Tredegar to celebrate the memory of Nye Bevan. It was…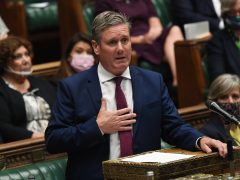 Daily email
"It's realistic." That was Emily Thornberry's assessment of Keir Starmer's announcement yesterday that a Labour government would not seek to…