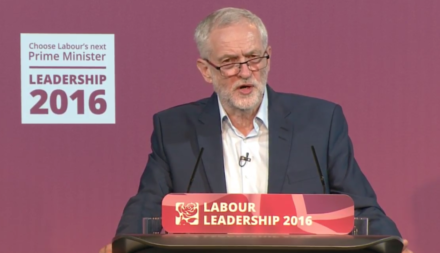 Last Thursday, Stockton Council in north east England held a council by-election. It was triggered by the sad death of the sitting Labour councillor, Michael Clark who had won the seat from the Tories.
Michael Clark was well known, respected and personally popular. His service to his community legendary. Those answering the door knew him by his first name, referred to him as if they had been to the pub with him the night before. His presence in his community was absolute. His feats included saving a local library and regenerating the local park. He dedicated his allowances to community projects. He made his community better and he was rewarded for it.
He had successfully demonstrated the Momentum necessary to build a grassroots Labour movement.
The Tories won the seat with a 15 per cent increase in their vote share. Why?
The local labour team had done wonders. They had worked tirelessly over the past few weeks and had identified their voters, we just needed to get them out. And so early morning Thursday September 1, I joined the team and trotted out of the campaign HQ to go get the Labour vote out.
As a doctor, you get a feeling when interacting with someone, when somethings not quite right. They're maybe not being so honest with you. After many years working in A&E, it's a well-honed skill.
And I got this feeling, big-time. Coming from a working class family, it was heartening to hear "I'm working class, I always vote Labour". Great I thought, our vote was still there. They hadn't jumped ship. But that wasn't the end. My heart sank, "but………. I just can't vote for Jeremy Corbyn".
But this is a council by-election I pleaded. I begged with them that we had a great candidate to replace Michael Clark – his daughter, no less.
Almost with a desperation I told them that if Labour lost then they would have a Tory to represent them. The response was often a depressing shrug of the shoulders. These were Labour voters, identifying as working class, who had consistently rejected the Tories since before I could deliver leaflets. And the thought of a Tory victory, previously so abhorrent a thought, prompted just a shrug of the shoulders. For Labour, it was loss by apathy.
I started to ask why? The response was pretty much uniform. "Corbyn is not strong enough to lead his party", "He can't win an election against Theresa May" "Putin would eat him for dinner". This was only a quick chat and no way an in-depth discussion or scientific polling. Never were Corbyn's views on Trident, the economy, foreign affairs, the environment or the NHS an issue. It was his inability to instil confidence in his leadership.
If the public view him as weak, they won't care what he says about anything else. Have the public made up their minds already? In this tiny sample it seems so.
Those who knocked on doors for Labour in the general election of 2015 knew we had an Ed Miliband problem. One we didn't surmount. We now have a Jeremy Corbyn problem. History is about to repeat itself on a magnitude that could be revolutionary in British politics, and in its potentially fatal consequences for the Labour party.
The feedback from the doorstep will eventually resemble what the polls are telling us. What can we, as activists, say on the doorstep to abate this apathy.
Mike Mclaughlin is an A&E doctor who has worked in the north and south of England. He writes on health policy, foreign affairs and LGBT issues.
More from LabourList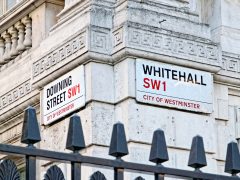 Comment
New governments need to make a splash, to make changes, to make their mark. The first 100 days…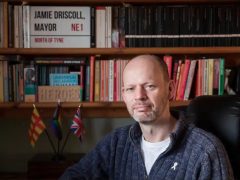 News
The Labour mayor for the North of Tyne region Jamie Driscoll has been blocked by the party from…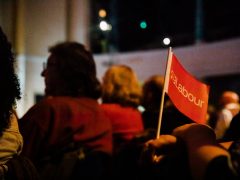 News
Labour Party membership has fallen by almost 170,000 since 2018 and by approximately 19,000 since last summer, despite…