Regional inequality is at its highest level since records began in 1997, and has worsened in every year since 2010 – according to new research published by a former Labour Treasury minister.
Using the latest ONS statistics, John Healey found the gulf between England's poorest region, the North East, and its richest region, London, has widened since 2010. The country's capital now has an economy nearly eight times the size of the North East's.
Healey, MP for Wentworth and Dearne, produced the figures as the future of the "Northern Powerhouse" – devised by George Osborne to close the inequality gap between the North and the South – appears to lie in tatters.
The continuing regional economic disparity is also reflected in house prices. Values in London have almost doubled since 2008, whereas in areas like Blackpool and Blaenau Gwent, house prices have not even recovered to pre-crisis levels.
Healey called on the Government to introduce a "regional gains test" as part of post-Brexit trade negotiations. The aim of this test would be to make sure all parts of the country benefit from new trade arrangements.
In an article for LabourList he writes: "The Brexit vote gives the gulf in regional economic fortunes fresh political as well as economic impetus. The opportunity gap between different parts of the country which was the part of the breeding ground for Brexit. Labour must show how things can be different."
The Gini coefficient, which measures inequality, has also registered growing regional inequality. It stable under the last Labour government until the 2008 financial crisis. Prior to the crash it was 0.106. It has risen ever year and has now reached the highest ever recorded level at 0.124.
| | |
| --- | --- |
| | Regional Gini coefficients since 1997 |
|   | |
| 1997 | 0.108 |
| 1998 | 0.114 |
| 1999 | 0.114 |
| 2000 | 0.119 |
| 2001 | 0.118 |
| 2002 | 0.116 |
| 2003 | 0.111 |
| 2004 | 0.107 |
| 2005 | 0.109 |
| 2006 | 0.106 |
| 2007 | 0.109 |
| 2008 | 0.115 |
| 2009 | 0.115 |
| 2010 | 0.116 |
| 2011 | 0.118 |
| 2012 | 0.119 |
| 2013 | 0.120 |
| 2014 | 0.124 |
More from LabourList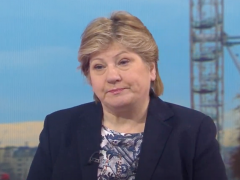 Video
Trevor Phillips on Sunday Emily Thornberry, Labour's Shadow Attorney General, has argued that the UK and wider West…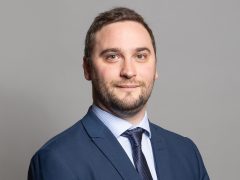 Comment
According to the biblical parable of the Prodigal Son, there is more rejoicing in heaven for one sinner…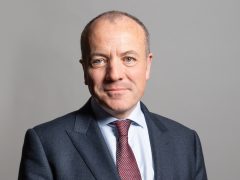 Comment
Cervical cancer is one of the most preventable forms of the disease, with the human papillomavirus (HPV) vaccination…