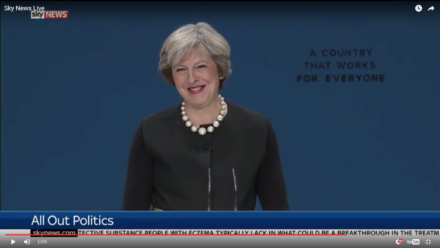 Andy Burnham has launched a fresh attack on the "return of the nasty party" under Theresa May after the Government said businesses would be forced to reveal the number of foreign staff they employ.
The shadow Home Secretary said Tory conference had become "increasingly xenophobic" after his opposite number, Amber Rudd, announced controversial new plans for firms to "be clear about the proportion of their workforce which is international".
Burnham spoke out as May was due to make a fresh grab for the centre ground and the votes of people on low pay. The conference has been dominated, however, by traditional Tory issues such as Brexit, grammar schools and issues of immigration.
"The tone of the Conservative conference has become increasingly xenophobic. Theresa May has presided over the return of the Nasty Party. Whether it's doctors, migrants or Europe, the Tories are blaming anyone but themselves for their failure.
"The idea of British companies producing lists of foreign workers runs counter to everything that this country has ever stood for. It would be divisive, discriminatory and risks creating real hostility in workplaces and communities.
"If the Government proceeds with legislation in this area, it will face the mother of all battles."
Burnham is due to step down from thew shadow Cabinet to contest the Manchester mayoralty but he signalled that Labour would be stepping up its fight against a "Hard Brexit", which is being pushed for by eurosceptic Tory MPs.
Burnham joined several other prominent Labour MPs to highlight the economic risks posed by a complete withdrawal from the single market. Yesterday the IMF raised its forecast for British growth for this year but reduced it for 2017.
"This week, it has become increasingly clear what the Prime Minister means by 'hard Brexit' and many people will find it disturbing. While we must respond to concerns expressed in the referendum, people did not vote for this and fighting 'hard Brexit' must be the new frontier in progressive British politics," Burnham said.
Pat McFadden, a former shadow Europe minister and a champion of the Open Britain campaign, said: "A plummeting pound; slower growth warnings; and the potential loss of billions in tax revenue underline the real danger of sleepwalking towards a hard Brexit.
"Any one of these warnings could have caused the Prime Minister to row back on her own speech on Sunday and be more positive about the Single Market.
"Membership of the Single Market means more jobs, more investment and more to spend on public services.
"Hard Brexit ideologues should be resisted. All those who believe that the advantages of the Single Market are vital for jobs, trade and investment should stand up and be counted."
More from LabourList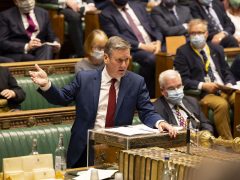 News
Keir Starmer has said the government is now "collapsing" following the resignations of Sajid Javid and Rishi Sunak,…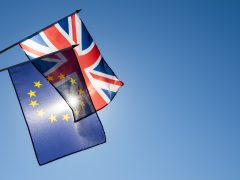 Comment
The six-year anniversary of the Brexit referendum has been marked by a slew of reports and polls on…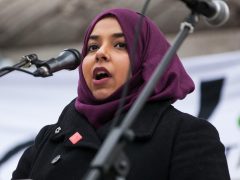 News
Poplar and Limehouse Constituency Labour Party (CLP) has voted for a full selection process amid allegations of a…