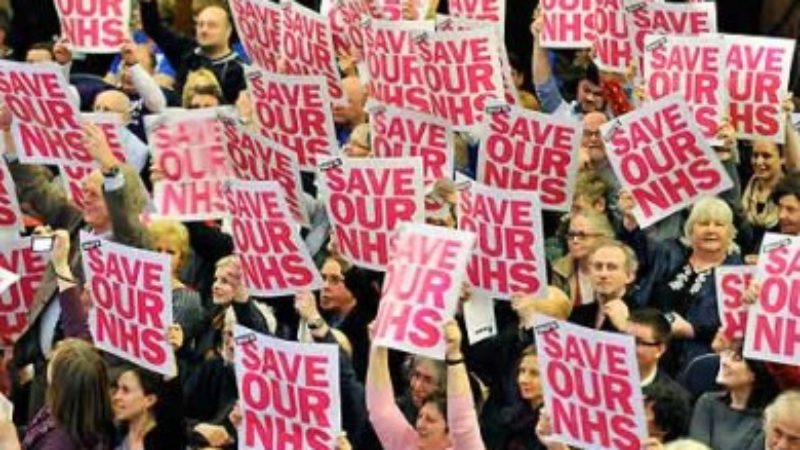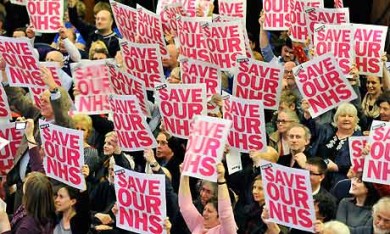 Our national health service relies on the skills and dedication of workers from all over the world. If you have ever been treated for an injury, have had your life saved or given birth on the NHS, it is likely that an overseas worker will have helped. It is the United Nations of healthcare.
That is why so many across the country are concerned about the impact of this Government's approach to immigration. We know that Theresa May has chosen to prioritise immigration over trade in Brexit negotiations, no matter the impact on the economy, British business, public finances or working people's living standards. What is less clear is the impact this will have on the NHS' ability to meet patients' needs.
The Government has repeatedly suggested that they will introduce a work permit scheme for EU nationals after we leave. They have said they want to achieve a largescale reduction in overseas workers in the NHS. And they have also doubled down on their arbitrary and extreme target to reduce net immigration to the "tens of thousands". Achieving these ambitions will undoubtedly mean a significant reduction in the numbers of EU nationals working in the UK, and could therefore target those in the NHS, which currently stands at nearly 60,000 staff.
The contribution of EU nationals to our healthcare system is immense. There are over 10,000 doctors, over 20,000 nurses and over 1,000 midwives. We should welcome and celebrate their contribution and recognise it as part of our national fabric. Liam Fox, however, has shamefully said that EU nationals here in the UK were "cards" in forthcoming EU negotiations, but no-one should be a pawn for ministers to trade away. I therefore support calls for all EU nationals that are already here have their rights protected – including those working in the NHS.
Now, however, ministers must go further and commit to allowing the NHS to continue to be able to freely hire European workers to fill posts in the years ahead after we officially leave the EU. The NHS should not be hamstrung by any future work permits scheme. There should be no change in the NHS' ability to hire EU nationals after Brexit.
The NHS needs the skills of EU medical staff. If current capability to embrace these skills is hindered as a consequences of a flawed future immigration policy our healthcare system will be weaker. This would be a betrayal of all who rely on the many millions who rely on the NHS, but also the Leave voters who voted to make the NHS stronger.
It is true that the Government's mishandling of healthcare since 2010 means the need for overseas talent is greater than ever, but this campaign should not be a partisan issue. MPs and campaigners from all sides should get behind a strong NHS based on the skills we need and a Brexit settlement that protects our public services. That's why I'm pleased to be supporting the cross-party Open Britain campaign, which is leading the charge on these vital issues. They are working with leading Royal Colleges and health experts, as well as politicians, to ensure the Government's post-Brexit immigration crackdown does not harm the NHS.
Our response to the referendum should be fair and proportionate. We don't want to harm the economy or give succour to immigration scare stories that are without foundation. Indeed, I start from a position where I believe immigration is essential for our economy and makes our society more vibrant and innovative. Any reforms need to ensure people's concerns are met but also that the benefits of migration are not lost. One of those is a strong NHS.
Jon Ashworth is shadow Secretary of State for Health and a supporter of the Open Britain campaign.
More from LabourList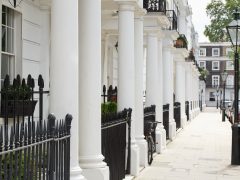 Comment
If you fancy a look at how the other half live, just take a stroll down Phillimore Gardens,…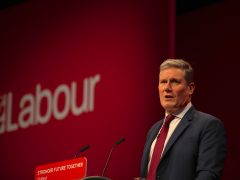 Comment
In 1997, Tony Blair swept to victory on a wave of optimism, declaring: "A new dawn has broken,…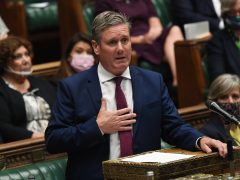 News
Keir Starmer's personal net approval ratings in the 'Red Wall' have fallen to its lowest level since September,…