Labour must develop a "new English socialism" if it is to respond to voter concern over immigration and get back into office amid Brexit, globalisation and changes in the workplace.
A group of Labour MPs and activists, known as Red Shift, have published a new paper, England in 2030, outlining five "shifts" the party must make to win back support in England, where the Tories made their biggest gains in last year's election. You can read and download the report in full below.
It is the third report published by the group on how to revitalise Labour in England, and the first since the dramatic Brexit vote in June.
Written by MPs Liam Byrne, Shabana Mahmood, Nic Dakin and activist Caroline Badley, the report warns that the attempt to win in England "must be a new project, not the 'unfinished revolution'" – a reference to Philip Gould's landmark New Labour text. "Labour's greatest challenge now is to help Britain leave but help ensure England doesn't lose," it says.
They argue that in the EU referendum "people voted to leave because they wanted to do better", and that anxiety over new technology is likely to grow – as research reveals that an increasing number of jobs are going to be lost to robots over the next two decades.
In a section on the "rise of the robot", the document states: "In the next 15 years, new technology and demographic shifts will transform the world of work, creating the risk that millions of England's low paid workers will be locked into low-pay, low-skill sectors of the economy, unable to earn their way to a good life."
LabourList hosted a launch for the pamphlet at Labour conference in Liverpool last week, where former Mahmood, a former shadow Cabinet minister, encouraged activists harness the optimism voters felt about Brexit.
"People feel confident we are going alone in the world given our advantages such as the English language and London as a centre for business", Mahmood said at the launch, adding: "We have to find a patriotic way of showing our patriotic love for our country even when our countrymen and women vote for something which we think is not the right idea."
The report says that immigration will remain an important topic, but cannot be seen purely as an economic problem to be solved, as there are issues around integration as well.
It says: "Concern about immigration is likely to remain high. A majority of British people report an 'anxious' or largely negative opinion of immigration in general. However, 61 per cent agree immigration brings both 'pressures and benefits'; only 24 per cent wholly reject immigration as a positive force. This anxiety may be largely a form of cultural scepticism (anxiety over public practices, perception of integration failure and how this interacts with 'British values') which override purely economic concerns".
You can read the full report below:
England in 2030 Red Shift Report by Conor Pope on Scribd
More from LabourList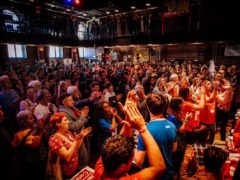 News
Sam Tarry has warned that Keir Starmer is in danger of "driving a wedge" between the party and…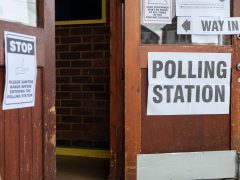 Comment
There are an increasing number of voices on the left and the fringes of British politics advocating for…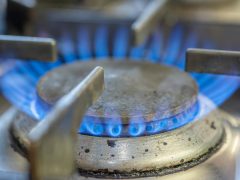 News
The vast majority of the public back Labour's plan to freeze energy bills until April 2023, a poll…