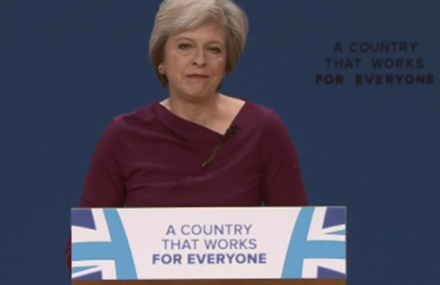 Theresa May announced last month that the Government will look to pass a Great Repeal Bill, which will replace the European Communities Act once Britain has left the EU. That is necessary – the act needs to be repealed for us to leave the EU, but because numerous laws have been passed through the ECA, to repeal it without replacement would cause those laws to fall away.
For workers' rights, this would mean some of the most fundamental protections would be scrapped, including equal rights for part-time and agency workers; the right to annual and parental leave; and the protection of employment upon the transfer of a business or outsourcing of services. But the bill will still weaken those rights, and scrap others.
According to the House of Commons library, the Great Repeal Act would likely secure all legislation passed through the ECA in the form it currently exists- namely, secondary legislation, which can be changed through what's called a statutory instrument (SI). Because SIs don't need to be debated or voted on in parliament, this Bill would give this, and any future government the ability to amend or repeal hard-won rights without even giving a say to MPs.
At Tory conference last month the prime minister said: "Existing workers'…rights will continue to be guaranteed in law". However, there appears to be disagreement in her Cabinet. On the same day as Theresa May's speech, Chris Grayling told the press that the Government only wanted to keep measures on workers' rights. He, along with several other Cabinet members, are on record calling for the scrapping—or in one case, halving— of employment protections.
Whatever the intentions of this particular government, the fact is that by maintaining employment protections in the weakest form of legislation, while removing Britain from the common floor of minimum rights ensured by the EU, May's Great Repeal Bill will leave workers' rights hanging by a thread.
The other way in which the European Union has helped to secure and protect the rights of British workers is through the courts. A huge number of rulings from the Court of Justice of the European Union protect employees in our country. For example, the requirement for overtime and commission payments to count towards holiday pay is because of a European court ruling, as is the requirement to pay care workers a full wage for sleep-in shifts.
When talking about the Great Repeal Bill, Grayling said that "decisions made by the European Court of Justice on the United Kingdom will cease to apply, so that is one thing that will change." So while some workers' rights will be made more vulnerable, those derived from the courts will effectively be repealed, and it will be left up to British judges to decide whether to maintain them. It certainly does not feel like the sovereignty of Parliament is being restored: it is merely taking back control from one unelected judiciary and giving it to another unelected judiciary. It is important to note that European courts in recent years have been far more progressive than rulings in British courts, which have tended to favour employers.
If May was serious about protecting existing workers' rights, she would be securing all of them in the strongest form of UK legislation. That is exactly what my Workers' Rights (Maintenance of EU Standards) Bill would do. I'm not holding my breath however on whether the Tories instruct their MPs to vote for it.
Melanie Onn is MP for Great Grimsby.
More from LabourList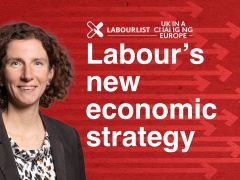 Video
Anneliese Dodds set out Labour's economic strategy at a LabourList and UK in a Changing Europe event this…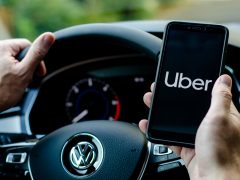 News
Andy McDonald has called on the government to legislate after a Supreme Court ruling found against the "bogus…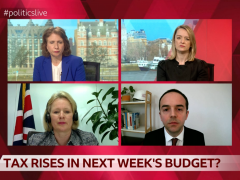 Video
Shadow Treasury minister James Murray has suggested that the Labour Party would not support any tax increases in…