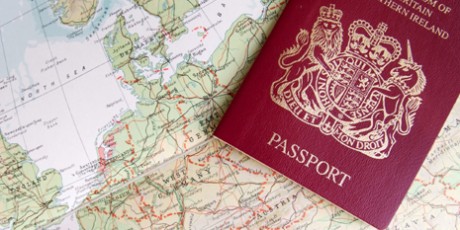 Parliament returned today with the Conservative Government erecting new barriers to justice – by significantly increasing legal application fees for asylum seekers and others needing permission to remain in the UK.
These are just the latest set of fee increases under the Conservative's austerity agenda for the justice sector which has also seen courts closed and legal aid reduced. The Government has both introduced and increased fees in civil cases, including employment tribunal fees and divorce petitions, but in a shocking move today is targeting its largest fee increase to date on asylum seekers who are often destitute and desperate, having fled their homes because of war, persecution, torture or the risk of murder.
In the changes today, fees are being increased for those applying for a right to remain in the country by almost 500 per cent (from £80 to £490). In addition, for the first time, people will be charged for an appeal against a Home Office decision to deny them asylum, with a new fee of £510 for an appeal hearing following a new charge of £350 for an application.
It is my belief that these new fees are unaffordable and that – because of the need for upfront payments, either by individuals living on low incomes or by support organisations also surviving on falling income – there will be a drop in applications. Many may simply seek to survive underground or be forced into exploitative work. Such a situation would not only be damaging for the individuals concerned – it would be damaging for wider society too.
Elsewhere, statistics show that the introduction of court fees obstructs access to justice. Since the introduction of employment tribunal fees, cases have plummeted by around 70 per cent. The Government has initiated its own review into the impact of tribunal fees but still hasn't published its findings.
The Commons' justice select committee has said: "we think it is unwise for the Government to have brought forward proposals for fees set at a level to achieve full-cost recovery in the Immigration and Asylum Chamber before having published its review of the implementation of employment tribunal fees".
It is not only the justice committee which has condemned today's new increase in fees. The Government held a consultation and found 142 out of 147 responses opposed the increase in the cost of the initial application. Opposition to the other increases was just as forceful.
The Government argues "it is no longer justifiable that the taxpayer should be responsible for funding the majority of the costs of administering these cases" so has set these new fees "at cost recovery levels so that users meet the full cost of these Chambers".
Yet it is the often the Government's fault that immigration court costs are so high. Statistics from the first quarter of 2016 show that 42 per cent of appeals to the initial "first-tier" tribunal succeeded, as did 32 per cent of those to the secondary upper tribunal. This demonstrates beyond a shadow of a doubt, that the Home Office is making incorrect decisions in many cases.
The Immigration Law Practitioners Association (ILPA) says these increases risk "denying access to justice to persons would otherwise have appealed decisions which result in in breaches of their human rights" and that there would be a strong incentive for immigration and asylum decision-making to improve if the Home Office had to pay the costs of overturned decisions.
This ongoing trend towards increasing fees in the court and tribunal system has been repeatedly condemned by leading legal figures as denying access to justice. In the recent past, Lord Chief Justice Thomas has said fees are "imperilling a core principle of Magna Carta" while the chair of the Bar Council, Chantal-Aimee Doerries, QC, said they "smack of the state selling justice". Today's fee increases in immigration and asylum cases have been condemned as "a huge setback for justice in the UK" by Robert Bourns, president of the Law Society.
What's more is the Government laid the order before Parliament on the day it closed for the party conference break. That is why Labour has today tabled a motion at the first opportunity, to force a debate and vote on these fee increases.
In doing so we can show where we stand on the Conservative Government's cruel plan to make asylum seekers fleeing war, persecution, torture or murder into customers who are forced to fork out money that they often don't have just to have a chance at achieving justice and protection.
More from LabourList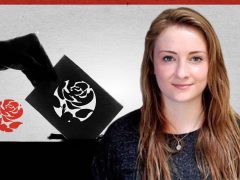 Comment
As a junior doctor working in the coronavirus wards, I have witnessed socialism in action. Health workers of…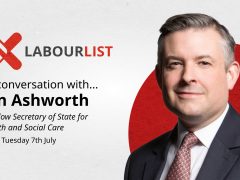 Video
Join us at 6pm on Tuesday, July 7th, for our latest "In conversation with…" online event featuring LabourList…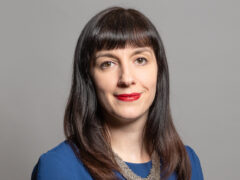 Comment
Rishi Sunak will deliver a statement in the Commons on Wednesday. Detail has been thin on the ground,…