The Conservatives are holding their annual conference in Birmingham this week, with party members paying an eye-watering £520 for the privilege of attending.
Without suffering the ignominy of paying through the nose to watch a David Davis speech, what have we learned so far?
Britain is on course to leave the single market
Theresa May has spent the week pandering to the hardline right wing Brexiteers in her party, with the strongest hints yet that the UK will forego full access to single market in order to "become a fully independent, sovereign country".
This seems to be so she can appease the likes of Iain Duncan Smith and International Trade Secretary Liam Fox, who have both suggested that leaving the single market is desirable. And we know what happens to Tory leaders who use our relationship with Europe to keep their party critics happy…
Foreign doctors are not welcome after 2025
This morning saw May tell the BBC that overseas workers will only be welcome in the NHS for an "interim period until the further number of British doctors are able to be trained and come on board in terms of being able to work in our hospitals." That will help the foreign staff, on whom the health service currently relies, to feel welcome.
Sterling slumped to a 31-year low
This record-setting Government has hit a new nadir today, as the value of the pound dropped to its lowest since 1985. This is down from last month, and the month before, following a significant fall after the referendum. Imagine when Brexit actually happens.
Theresa May is "not a fan" of human rights law
"I'm not a fan, not the biggest fan of the European Convention of Human Rights", May said this morning, as the Tories revealed that the UK will simply opt-out of international human rights law when it goes to war. They're only human rights, after all.
Terrorism intelligence will become a bargaining tool in Brexit talks
In her speech on Sunday, May said that she was willing to include intelligence gathered by GCHQ, MI5 and MI6 as part of EU exit negotiations, despite the rise in terrorist attacks on the continent. Putting mutual co-operation with European neighbours against terrorism on the line.
No end in sight for austerity
After initially aiming to balance the books by 2015, George Osborne repeatedly pushed back his target for a Budget surplus. Now his successor Phillip Hammond has scrapped the 2020 target, but says that "fiscal consolidation must continue". When will he admit that Labour's plans might have worked better from the start?
More from LabourList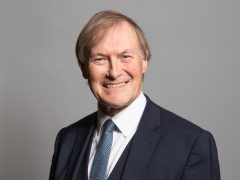 News
Sir David Amess, the 69-year-old Conservative MP for Southend West, has died after being stabbed several times at…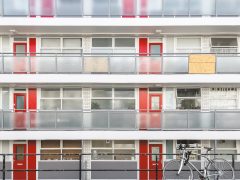 Comment
The housing crisis is one of the biggest challenges faced by this country, threatening wellbeing and prosperity. Around…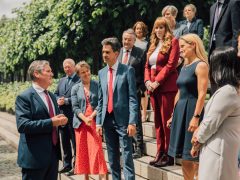 News
The Labour Party revealed the results of its 'future candidates programme' in emails to applicants on Thursday, issuing…