Labour will continue to back the renewal of Trident and push harder for a multilateral disarmament programme, according to Shadow Defence Secretary Nia Griffith.
The news comes as something of a surprise, with unilateralist Griffith appointed to replace Clive Lewis last week after he was embroiled in a dispute with the leadership at conference over how hard to push against Trident renewal in the party.
But Griffith signalled that she did not want to continue with internal rows about the future of the nuclear deterrent, saying that "we are already committed to Trident going ahead". She said that instead Labour would be pushing harder for international agreements to dispose of nuclear weapons – a stance which has wider backing across the party.
"I think we have to look where we are, we are already committed to Trident going ahead and therefore we have to back that. We can't be shilly-shallying about, a decision has been taken, that decision was actually taken back in 2007 and as I say that is an issue which we as a party have consistently voted to keep as our policy," the new Shadow Defence Secretary told British Forces Broadcasting.
This is a position that will also have backing from trade unions who represent thousands of workers in the defence industry, and are opposed to unilateral disarmament.
However, it is unclear how this will be received within the leadership. Jeremy Corbyn is a lifelong advocate of unlateralism, and refused to vote in favour of Trident renewal this summer, handing Labour MPs a free vote in the process. As one of the issues closest to the Labour leader's heart, it was believed he would continue to push for changing party policy towards his own views. The new stance is likely to be welcomed by the majority of Labour's MPs, who back renewal.
Griffith said: "What we do need to do now, and there is a very strong mood for this, both within the Labour Party and in the broader public, is really push forward on the multilateral nuclear disarmament, on the multilateral approach of bringing people together across the globe to try to make our world a safer place."
More from LabourList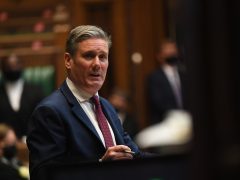 News
The Labour Party is preparing to make several significant policy interventions on the economy to combat the rapidly…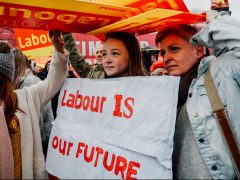 Comment
This summer marks the rebirth of a national Labour students organisation. Its predecessor, marred by factionalism and disagreement,…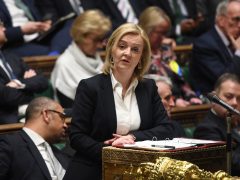 News
Angela Rayner has accused Liz Truss of "aiding and abetting" Boris Johnson's attempts to "dodge scrutiny" after the…