Last week the mood of UK-EU relations palpably shifted and hardened. Those calling for a Hard Brexit are clearly winning the internal debate in the Tory party. They seem willing to jettison the hundreds of thousands of jobs that rely on the single market just to show they are tough on immigration. The real enemy is exploitation: not the exploited but those who exploit.
Politicians have blamed the EU for some of the problems caused by immigration when in fact it is decisions made at Westminster to liberalise our labour market that are to blame. Here are five things the Government could do now to start addressing the problems.
First would be to address the legitimate grievance that many people have with free movement. This is illustrated by the example often quoted by Tim Roache, GMB general secretary, of Next's Yorkshire warehouse in South Elmsall where jobs were reportedly advertised abroad, by agencies in Poland, despite local unemployment. Investigative journalism has revealed cases in which workers are bussed in and paid the minimum rate of pay weeks before jobs are even advertised in Britain. This is clearly unfair and could be addressed through equal opportunities rules. It is right that all jobs be advertised in the UK to local workers.
Secondly the Government could ensure that employers pay the going rate for work where it is above the minimum wage and support unions when they are working for fairer pay and conditions. I support the long running #PayTheRate campaign in defence of the National Agreement for the Engineering Construction Industry (NAECI) which has been active across Teesside's energy construction sites, in which extended supply chains of subcontractors and agencies have undercut industry rates and recruited abroad. These are skilled jobs that deserve to be paid well above the minimum wage. Greater use of social criteria could be used in central and/or local government consent procedures. This is standard practice in other EU countries.
Thirdly the Government could tackle the casualisation of labour in this country which has intensified dramatically in recent years, undermining agreed terms and conditions with the abuse of zero hours contracts, the underpaying of minimum wages and loopholes in the protection of temporary agency workers. Agency contracts alone rose 15 per cent during the recession, faster than any other form of employment in the UK. This feeds economic insecurity, which is all too often exploited by those wanting to divide communities and make scapegoats of people. Notably, the Government could look at how it has implemented existing EU legislation, especially in light of Theresa May's commitment that these rights won't be scrapped. Here's one example: in 2011 the UK government included huge flaws in its implementation of new EU rules on equal treatment for temporary agency workers, creating the so-called "Swedish Derogation". This has allowed employment agencies to routinely pay agency workers far less than permanent staff doing the same job, and so drive down costs. Loopholes should be closed.
Fourthly, the Government could ensure that public bodies are using procurement effectively to support industry rates of pay, apprenticeships and that local employment is prioritised. Creating incentives for the private sector to follow suit could be developed, as is the case in other EU countries today.
Fifthly, rules can only be effective and rebuild trust if there is robust enforcement and sanction for employers who exploit their workforces or cut corners. The capacity of enforcement agencies such as the Health and Safety Executive or Gangmaster Licensing Authority have been seriously undermined by budget cuts despite the increased need for an effective British labour market inspectorate.
The EU and free movement have all too often got the blame, but this abdicates our MPs of their vital role to regulate our labour market. Westminster could and should act now, we don't need to wait for Brexit to take back control of this situation. We should speak up for the free movement of people but speak out against and sanction those who feel free to exploit.
Jude Kirton-Darling is Labour MEP for the North East of England.
More from LabourList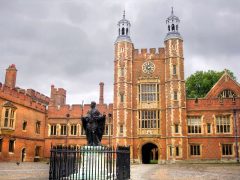 Daily email
No turn? Good morning. The i reported last night that Labour would ditch plans to remove charitable status from…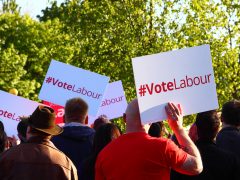 News
This year's Labour Party conference in Liverpool is one of the most hotly anticipated yet under Keir Starmer's…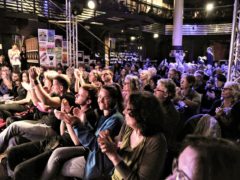 Comment
The rollback of Labour Party democracy continued this week with activists and unions now blocked from using conference…